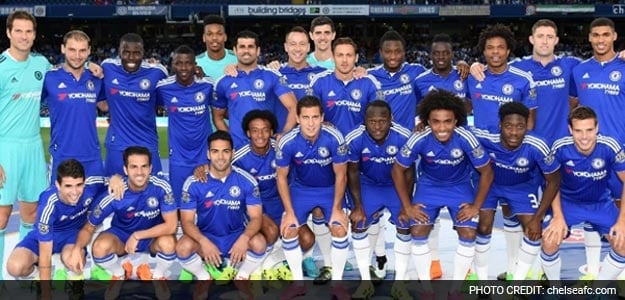 Chelsea Football Club, the reigning champions of the English Premier League, has signed up Wipro as its digital partner, the Bengaluru-based IT company said on Thursday.
Chelsea FC, one of the world's top football clubs, will be a fancy addition in the long list of Wipro's clientele that includes several Fortune 500 names such as Citigroup and Cisco.

"Wipro will support Chelsea FC in its transformation journey by bringing together strategy, design and technology," the company said in a statement to the Bombay Stock Exchange.

Nicknamed "The Blues", Chelsea are four-time English Premier League champions; they are the first English club to win all three major UEFA competitions. Chelsea is also the first club ever to hold both the Champions League and Europa League at the same time.

Chelsea's deal with Wipro, India's third largest IT outsourcer, comes a day after a similar deal was announced between Noida-based HCL Technologies and English Premier League club Manchester United.

Noida-based HCL Tech, India's fourth largest IT outsourcer, will improve Manchester United's website and app as the football club gears up to launch a new digital media strategy.

Manchester United, the 20-time league winners have struggled on the field since manager Alex Ferguson retired in 2013 but off it have continued to sign a string of lucrative commercial agreements under the ownership of the American Glazer family.

To further capitalise on the lure of its claimed 659 million global followers, analysts expect United to present a new digital media approach next year, which could see the club cater to local markets with premium subscription content, alongside an e-commerce platform and global or regional sponsorship deals.

Like Wednesday's HCL Tech-Manchester United deal, valuations for the Wipro-Chelsea deal was not made public by the two companies.

HCL Tech shares closed 1.3 per cent higher at Rs 961, while Wipro gained 2.33 per cent to Rs 567.15 in a market that advanced 1.4 per cent on Thursday.