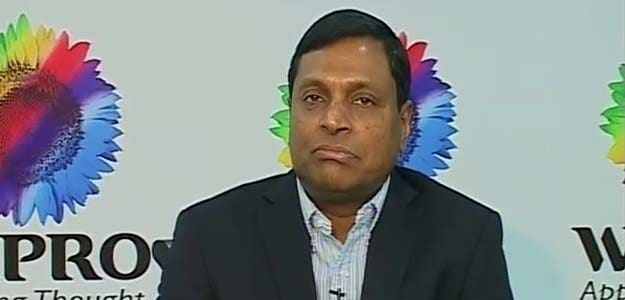 Wipro Ltd, India's third-biggest software services exporter, reported a 7.2 per cent rise in quarterly profits on Wednesday but forecast a tepid quarter ahead due to fewer working days for its Western clients and smaller deals.
For the current quarter Wipro expects its IT services unit to see revenue of between $1.84 bilion to $1.9 billion, which is at the lower end of analysts' estimates.
Analysts had expected a rise of 2-4 percent, while Wipro's forecast implies a rise of 0.5 to 2.5 percent.
Chief Executive TK Kurien said the quarter would be affected by the holiday season in Europe and the United States and a slower ramp-up in deals closed.
Mr Kurien said he expects the banking, retail and manufacturing industries to see the most cutbacks.
"Deal sizes are getting smaller and the number of multi billion-dollar deals have reduced in the market space," CEO Kurien said.
Wipro, like rivals Tata Consultancy Services and Infosys has the biggest part of its business in servicing clients in the United States and Europe.
But a rise in demand for automation and digital technology-based services have cut down the number of big-ticket deals which had long been the mainstay of IT service companies.
Also Wipro will "continue to see strong competition around large deals and there is pressure on pricing with respect to new deals," Kurien told reporters on Wednesday.
For the quarter ended September 30, Wipro's fiscal second quarter, the company posted a net profit of Rs 2235 crore, up from Rs 2,085 crore last year.
Analysts on average had expected a profit of Rs 2,225 crores from Wipro, according to Thomson Reuters data.
Net sales came in at Rs 12,567 crore, up from Rs 11,816 crore in the same quarter last year.
© Thomson Reuters 2015