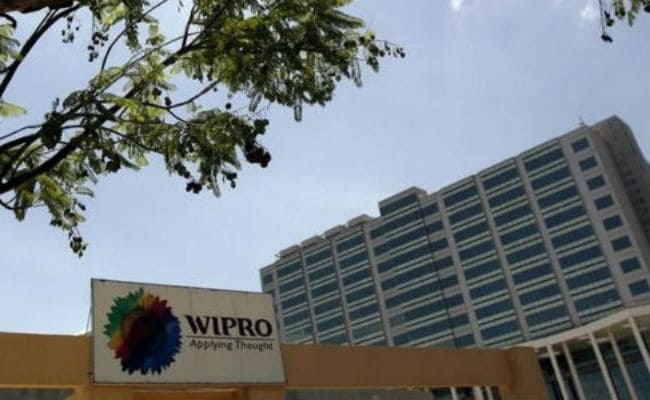 Bengaluru
: Wipro Singapore Pte Ltd, a part of Wipro Consumer Care and Lighting, on Thursday said it will acquire 100 per cent stake in Zhongshan Ma Er Daily Products, a Chinese FMCG firm, in an all-cash deal.
Wipro declined to divulge the deal amount.
"We (Wipro Singapore Pte Limited) have signed a definitive agreement to acquire 100 per cent shareholding of Zhongshan Ma Er Daily Products Limited, a Chinese Fast Moving Consumer Goods (FMCG) company, in an all-cash deal," Wipro Enterprises CEO Vineet Agrawal told reporters here.
The acquisition will help the company leapfrog into the leading position in South China's personal care market, besides adding critical brands to the portfolio of Wipro Consumer Care and Lighting, he said.
Post-acquisition, Wipro Unza, the South East Asian arm of Wipro Consumer Care and Lighting, which recorded revenue of RMB 82 million ($11 million) from its China business in 2007, will touch an annual run rate of close to RMB 1 billion ($150 million), Mr Agrawal said.
"Wipro Consumer Care's International businesses would now contribute 55 per cent of its total global revenues," he said.
Mr Agrawal said it was the 10th acquisition for the company since 2003 and all of them have done well.
"Wipro Consumer Care has a long history of successful acquisitions. These include Glucovita in 2003, Chandrika in 2004, Unza in 2007, Yardley (for Asia, Middle East, North Africa and Australasia) in 2009, Yardley UK in 2012, and L D Waxsons Group in 2012," he said.
Asked about the pricing to acquire the company, Mr Agrawal said he would not be able to share details, but the acquisition wasn't cheap.
On what the acquired company valued at the stock market was before the deal, he said it is not a listed company and hence there was no specific valuation.
To another query, he said the company earned a revenue of Rs 5,942 crore last year.
Asked what kind of revenues the company expects this year, he said, "We do not give guidance and hence we are not giving this year too."
Mr Agrawal said there are over 10,000 employees, of which 59 per cent are women and about 55 per cent of the business is outside India. "It is our second largest acquisition after Unza," he said.
On the funding to acquire the Chinese company, he said the company has sufficient cash and funded the acquisition via internal funding.
"We have sufficient cash and we have funded this acquisition by way of internal funding. We might take a short-term or a long-term debt," he said. MORE
Asked as to when the company will start adding revenues arising out of the deal, Mr Agrawal said: "We are expect to start adding earnings by the end of October. There are some approvals to come in."
On job cuts due to the acquisition, he said that in all the previous nine acquisitions, the company had not resorted to that as it believes there is growth potential in every category.
"In all our acquisitions there has been no cut in jobs. We are expanding it, not to cut jobs. We believe there is growth potential in every category."
They had acquired companies and brands only in developing countries and not in developed ones, where the growth was slower, Mr Agrawal said.
"China is one of the fastest growing FMCG market, so we don't expect any cut in jobs. We only expect that there will be building of synergies."
He said no facilities would be shut down as the current owners and manufacturer will continue to make products.
The company, which already has two plants in China, would instead set up a new plant, he said, without specifying where it would be
Mr Agrawal claimed that the company enjoys market leading positions in the personal wash and deodorant categories in Guangdong and Hainan provinces.
Zhongshan Ma Er has a strong footprint in China and Hong Kong. Its brand portfolio includes leading personal care brands Enear, Zici and Vcnic, comprising bath and shower products and fabric care brands Pahnli and Sunew, he said.
BNP Paribas acted as the exclusive financial adviser to Zhongshan Ma Er, Mr Agrawal said.