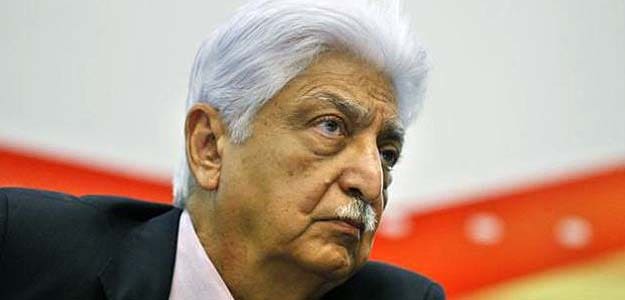 Highlights
Mr Premji said he will donate more to philanthropic causes
He urged business leaders to play a greater role in social service
Personal involvement, building institutions should be the key, he said
Mumbai
: Wipro chairman Azim Premji on Tuesday said he will donate more to philanthropic causes than 39 per cent of his wealth he has already donated as he exhorted business leaders to play a more important role in development of society.
"Driven by my own instinctive understanding and beliefs and influenced by many ideals of trusteeship, I have irrevocably donated about 39 per cent of the wealth of Wipro to the Azim Premji Foundation. I would like to donate much more to this foundation and I will do that in the course of rest of my life," he said here.
The Indian Merchants Chamber here on Tuesday conferred the lifetime achievement award on Mr Premji, who in his speech asked business leaders to engage with society in a bigger way.
"Business leaders, with their ability to create businesses and ability to scale, need to play a very important role in social service," he said.
Personal involvement and building institutions should be the key to this engagement, he said.
Speaking of his own journey as a philanthropist which started in 2001, Mr Premji said that being rich "did not thrill" him.
"The success of Wipro has made me a very wealthy person. I have never felt the need for such wealth, nor any thrill at being wealthy. I have always felt intuitively that such large wealth cannot be the privy of any one person or family," Mr Premji said.
The Azim Premji Foundation is present across the diverse aspects of education sector, from running or supporting schools to influencing policy, Mr Premji said, adding that its personnel have played a role in the overhaul of the upcoming education policy.
Mr Premji also touched upon following the path of integrity which "was not easy" and "was particularly difficult in the early stages of my life when we were trying to establish that we cherish integrity".
Meanwhile, officials of the 100-year-old Indian Merchants Chamber said it would be soon renamed as IMC Chamber of Commerce and Industry.
The chamber on Tuesday appointed Deepak Premnarayen, executive chairman and founder of ICS Group, as president for 2016-17.