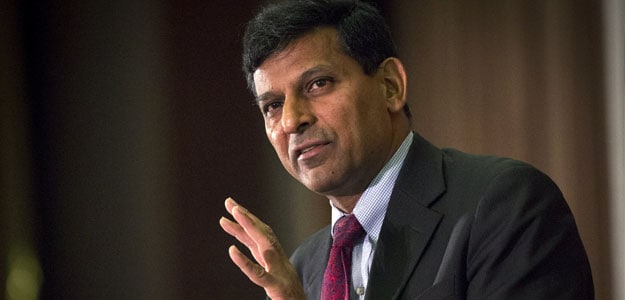 Chennai:
The Reserve Bank of India (RBI) is committed to steadily increasing how much government debt foreign investors can buy, but will proceed cautiously to avoid becoming too reliant on overseas capital, Governor Raghuram Rajan said on Thursday.
Rajan added India would examine debt limits twice a year, hinting at a more formal decision-making process. At present, the government decides on the caps in consultation with the Reserve Bank of India and capital markets regulator Securities and Exchange Board of India.

India's current limit of $25 billion for ownership of government bonds by foreign institutional investors (FIIs) is fully utilised, leading to calls for increasing it. The country has also set aside another $5 billion for long-term foreign investors.

According to media reports last month, the RBI had proposed setting these limits in rupees instead of dollars, which would effectively increase them given the domestic currency has weakened considerably since the country last set the cap.

"We are committed to a steady expansion in the absolute value of FII participation while ensuring we don't go overboard and become overly reliant on FIIs for financing in government bond markets or corporate bond markets," Rajan said at a news briefing after an RBI board meeting in the southern city of Chennai.

India recognises overseas capital as critical to financing its current account deficit, but it worries that high levels of foreign inflows can be followed by destabilising outflows.

INTENSE SELLING IN 2013

In 2013, intense selling of stocks and bonds by overseas funds sent the rupee to a record low and ushered in the worst market turmoil since a 1991 balance of payments crisis.

But last year's election of Prime Minister Narendra Modi and a sharply improving current account deficit has helped spark a surge in overseas investments, leading to calls for reducing some of the current restrictions on overseas capital.

Rajan has repeatedly said he welcomes foreign investments but has proceeded slowly on raising debt limits or taking steps such as allowing settlements of government bonds in overseas markets.

At the briefing, for example, Rajan reiterated his often-repeated comments that he hopes foreign investors would be attracted to India despite ongoing volatility over Greece, given the growth prospects of Asia's third-largest economy.

Separately, Rajan noted the government was in talks with the central bank about injecting capital into state lenders.

A finance ministry official said last month the government was planning to inject a bigger-than-budgeted $3 billion into state-owned banks this fiscal year.
© Thomson Reuters 2015