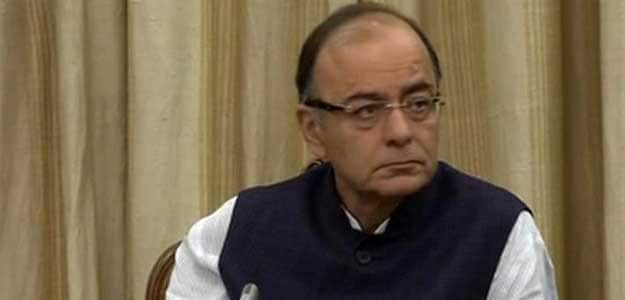 New Delhi
: The government will come out with an alternative strategy in 2-4 weeks to push PSU disinvestment in volatile markets, Finance Minister Arun Jaitley said on Friday.
"We have to find out an alternative method for this (disinvestment). Wait for 2-4 weeks, the government will come out with an alternative strategy as to what to do in such volatile markets," he said.
As against the target of Rs 69,500 crore, the government has so far in current fiscal year garnered Rs 12,700 crore. Due to volatile market conditions, the government has been able to sell stake in only four PSUs - Indian Oil Corporation, Power Finance Corporation, Rural Electrification Corporation and Dredging Corp.
"This year, for the past few months, we have slowed down the pace because it does not make sense to sell PSU shares at low prices when markets are volatile. We will disinvest only when the government gets the right price," Mr Jaitley told CNBC Awaaz.
On whether divesting PSU stake amounts to selling family silver, Mr Jaitley said it is an "old socialist thinking".
"It is re-adjustment of government money, whether you want government money only in the shares of the company, or you actually want to create a highway, port, airport - the larger public interest. We are reallocating government expenditure."
He said PSU disinvestment happened aggressively at the time of the Atal Bihari Vajpayee government, though it led to certain controversies.
"Disinvestment happened aggressively at the time of the Vajpayee government. In Atal government, controversies happened and our vote bank also came down. In 5 years, we garnered Rs 28,000 crore through disinvestment. In last one-and-a-half years, without any controversy, I have garnered Rs 36,000 crore," Mr Jaitley said.