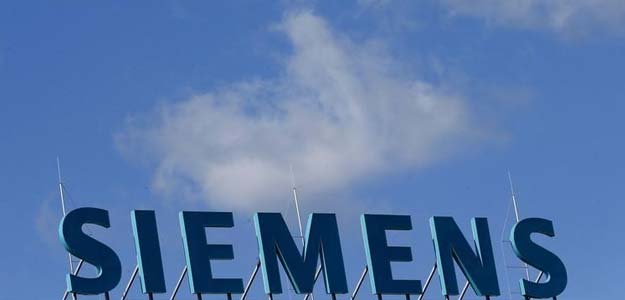 Siemens shares
jumped as much as 4.2 per cent to a 52-week high of Rs 1559.70 as the power equipment manufacturer reported a 12-fold jump in its June quarter profit.
Siemens's net profit jumped to Rs 168 crore in the June quarter from Rs 13 crore in the corresponding quarter last year because of a sharp decline in raw material prices and higher other income. Siemens Q3 sales of Rs 2,322 crore was flat year-on-year.

Material cost fell 9.3 per cent annually to Rs 1,565 crore, Siemens said; other income grew 112 per cent year-on-year to Rs 55.5 crore.

However, new orders declined 18 per cent annually to Rs 2,234 crore as compared to Rs 2,732 crore in the same quarter of last year. Last week, L&T had also reported a 21 per cent drop in the June quarter. (Read full story here)

The slowdown in order inflows indicates the sluggishness of the domestic economy, analysts said. The government this year unveiled a big splurge on public infrastructure, hoping it would soon be leveraged by private funds to fire up the economy.

But L&T last week said that private investment continued to be constrained by weak demand, low commodity prices and spare capacity.

Commenting on the earnings, Siemens said "Order inflows in our energy business have not yet picked up. Our continued focus on operational excellence is reflected in our profitability."

Ebitda or operating margin improved to 10.7 per cent in the June quarter against 2.2 per cent in the corresponding quarter of last year, Siemens said.

As of 10.59 a.m., Siemens shares traded 2.74 per cent higher at Rs 1,536.55 apiece, outperforming the broader Nifty, which was flat at 8,569.