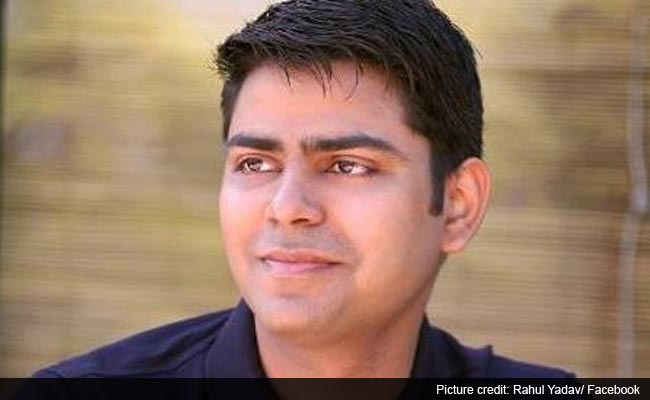 Rahul Yadav, the 26-year-old CEO of Housing.com, created ripples in the e-commerce industry on Wednesday by announcing that he will "allot" his personal equity worth Rs 150 crore to Rs 200 crore in the online real estate start-up to 2,251 employees of the company. (
Read
)
Mr Yadav's decision, announced at Housing.com townhall, came days after a dramatic turn of events involving his resignation and outburst against the board and investors followed by a U-turn.
According to Mr Yadav, Housing.com employees will get approximately 1 year of their annual salaries worth of Housing stocks, a move that earned him a lot of admiration on Twitter.

Kudos Rahul Yadav!! Nothing better than being an employee of @Housing at the moment!! #Housing.com #RahulYadav

— Raviraj Patil (@SteppingUp_Ravi) May 14, 2015
But, analysts who track the e-commerce sector and Housing.com in particular, are worried. Here's why,
1) There's no clarity whether Mr Yadav's decision to part away with his entire equity in Housing has the backing of the board that consists of SoftBank, Helion Venture Partners' and Nexus Venture Partners', companies that have funded the start-up.

Usual terms prohibit the founders to transfer their shares. Safe to assume that Rahul's decision was with consent of Housing board?

— Kanchan Kumar (@kanchankumar) May 14, 2015
2) Market participants like companies where promoters/founders have substantial holding because it shows that promoters/founders have confidence in the company. A decrease in promoter/founder holding is generally taken as negative.
#RahulYadav giving all personal stock to employees. Good for employees but beyond that brings in question abt role of founder CEO & investor

— D Prasanth Nair (@DPrasanthNair) May 14, 2015
3) Some analysts see Mr Yadav's move as a "publicity stunt". Housing.com was valued at Rs 1,500 crore in December 2014, so Mr Yadav's 4.5 per cent stake would be worth Rs 70 crore and not Rs 150 crore to Rs 200 crore as claimed, according to some analysts. Others say
the amount of controversy
Mr Yadav has generated over the last few months may not be good for the start-up.
Image is everything. Narayan Murhy giving away crores is seen as charity. Rahul Yadav giving away crores seems like foolishness.

— Ajay Gahlaut (@meajay) May 14, 2015
Whatever the case may be, it can be safely assumed that the last word on Mr Yadav and Housing.com has not yet been said.