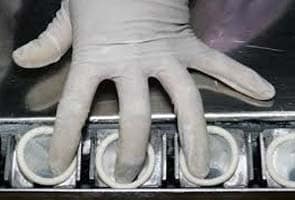 Are condoms "essential medicine"? A court verdict on that will now decide whether premium condoms will soon go off the shelves in India, with the national drug regulator capping the price of the male contraceptive at Rs 8.04 apiece in an order last week.

Major condom manufacturers - who have moved court against the cap on condom prices - are also worried about a clause in the new notification issued by the National Pharmaceutical Pricing Authority or NPPA. It says, "The manufacturer not complying with the ceiling price and notes specified hereinabove in this notification, shall be liable to deposit overcharged amount along with the interest thereon under the provisions of the Drugs (Prices Control) Order, 2013 read with the Essential Commodities Act, 1955.

"If the court rules in favour of the government, we will have no choice but to follow the ceiling price. However, there is no clarity if there will be any retrospective penalty levied on us (for continuing to sell above the capped prices till the verdict)," a senior official from TTK Protective Devices told NDTV.

The Chennai-based TTK Protective Devices, which manufactures the 'Skore' brand of condoms, has moved the Madras High Court with a plea to take condoms off the essential medicine list.

The government had in May last year, included condoms in that list and had fixed the ceiling price at Rs 6.50 per piece in a Drug Pricing Control Order (DPCO) issued in November 2013, forcing manufacturers to go to court.

Now the regulator has said, "The manufacturers of above mentioned scheduled formulations (condoms) having maximum retail price higher than the ceiling price...shall revise the MRP (maximum retail price) to an amount not exceeding the ceiling price plus local taxes, wherever applicable."


The revision in the ceiling price brings no relief for manufacturers, who right now sell premium condoms at an average price of Rs 16 to Rs 20 per piece.
Some, like Durex RealFeel condoms cost as much as Rs 50 per piece. Online shopping portal condombazaar.com sells a pack of six Durex RealFeel for Rs 280.
Manufacturers say the regulator's move will ensure that textured, flavoured or scented condoms are not available anymore in India as they will find it difficult to produce these premium varieties while maintaining margins.
Apart from TTK, Reckitt Benckiser, the company that manufactures Durex, has approached the Delhi High Court challenging the regulator's order. The company refused to comment as the matter is sub-judice.
Companies that manufacture premium condoms include Reckitt Benckiser (Durex, Kohinoor), TTK Protective Devices (Skore), JK Ansell (KamaSutra), and Mankind (Manforce).