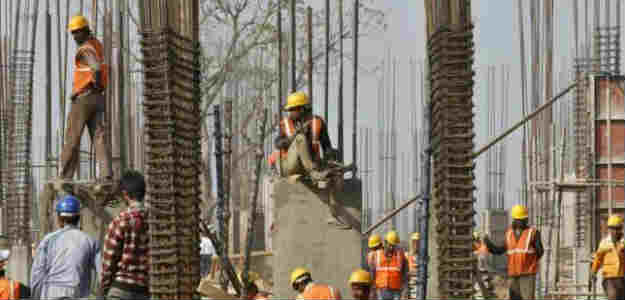 Shares of Man Infraconstruction rallied for the second day despite a weak broader market amid the Brexit crisis. The stock has been in huge demand and has rallied 10.8 per cent in the last two trading sessions on the back of multiple block deals.
Today as many as 9.94 lakh shares changed hands on the BSE compared to an average of 6.79 lakh shares traded daily in the past two weeks.
The Mumbai-based construction company shares saw multiple block deals on Friday when market veteran Radhakishan Damani's Investments Derive bought 2.17 million shares on the National Stock exchange at an average price of Rs 38 per share.
In another deal on Friday, Chandak Saroj Shyamsunder bought 1.35 million shares of Man Infraconstruction at an average price of Rs 38.
Meanwhile, Man Infraconstruction on June 21 informed the stock exchange that its subsidiary Man Projects secured an order worth Rs 751.69 crore from Bharat Mumbai Container Terminals Private Limited for construction of fourth container terminal at the Jawaharlal Nehru Port, Mumbai.
Shares of Man Infraconstruction ended 2.2 per cent higher at Rs 44.20.