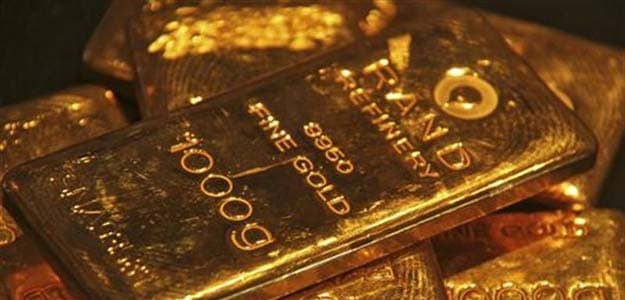 Gold and women complement each other very well. But the metal can do a lot more than simply enhancing a woman's looks. It can also boost your portfolio. Many consider investing in gold as a winning investment strategy. But when purchased in the form of jewellery, gold tends to wear because of regular usage and is prone to damage. In addition to this, the making charges and exchange charges will have an effect on the final price at which you buy or sell the jewellery. If there are any gems or stones attached to them, it further depreciates in value over time. Gold in the form of jewellery is more of consumption in nature rather than investment.
Buying physical gold is another traditional way in which most of the investments related to gold are made. One can buy gold in the coin or bar form from a bank or a jeweller. Available in different weights, these bars and coins can be used at any later stage to make jewellery. The advantage of such form of investing is that you generally only pay the market price, and there's no additional charge in the form of making or wastage charges. However, the downside comes with liquidating these bars or coins. Purity of the gold bars is also a concern. The banks only sell gold coins, they don't buy them back. One is always dependent on a jeweller to liquidate them. Aware of this fact, most of the jewellers charge a premium while buying gold coins or bars. The other issue with holding gold in jewllery or other physical form is fear of theft. One needs to have a safe locker at bank to store them safe.
The best way of investing in gold is through paper or electronic form of gold i.e. ETFs or FOFs. Investing through these modes is similar to investing in stocks. It can counter the disadvantages of holding gold in its physical form. There is no worry about impurities, storage and safety. They can also be bought is in quantities as small as 0.5 grams. This form in investment is also most liquid in nature. You can realize your proceedings within two days of passing the sell order. Gold serves as a safe haven against volatile markets. Historically gold has exhibited negative correlation with equities. That is if the price of equities fall, gold prices rises and vice-versa. This is in fact the basics of diversification. So it is always advisable to hold gold as a part of the portfolio to counter the eventual market volatilities.
Nitin Vyakaranam is the founder and chief executive officer, ArthaYantra, an integrated online personal finance company.
Disclaimer: The opinions expressed in this article are the personal opinions of the author. NDTV Profit is not responsible for the accuracy, completeness, suitability, or validity of any information on this article.