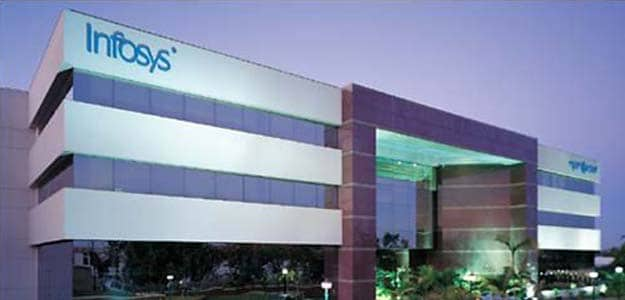 Infosys raised the lower end of its annual sales guidance (US dollar) from 6 to 9 per cent, but the upper end remained at 10 per cent. So, despite raising the guidance, Infosys growth for the full year may be lower than 12-14 per cent growth estimate for the sector made by local IT industry lobby National Association of Software and Services Companies.
To meet the top end of the guidance, Infosys does not need to grow sequentially, which means that even if Infosys grows flat quarter-on-quarter, it will end the year with 10 per cent growth in dollar terms.
The assumption of flat growth over the next two quarters led analysts to say that Infosys was being "conservative" about its guidance for 2013-14.
Gautam Chhaochharia of UBS told NDTV that Infosys has choose to not go overboard. In the June quarter, Infosys had given a much wider guidance of 6-10 per cent, which was not a sign of confidence, he said, but the September quarter results will lead to increased bullishness towards Infosys.
SD Shibulal, chief executive of Infosys said "guidance is a statement of facts".
Explaining the rationale behind not raising the upper end of the guidance, Mr Shibulal said the third and fourth quarters are generally soft quarters for Infosys. The third quarter (ending December) sees holidays and furloughs, while clients finalize their budgets in the fourth (April) quarter, he added.
Mr Shibulal said the retail and CPG (consumer packaged goods) vertical, one of the strong verticals for Infosys, has seen some weakness on account of withholding of spend and government shutdown.
Still in constant currency terms, Infosys is expected to clock 10.9 or 11 per cent growth in fiscal year 2013-14, Mr Shibulal said.
Despite an explanation from the top management, analysts were upbeat.
They are going back to their old approach of being conservative, Mr Chhaochharia said, adding that most Street estimates are ahead of the guidance that Infosys and the company can even beat Street estimates.
Infosys closed 4.8 per cent higher at Rs 3,274, outperforming the broader BSE IT benchmark, which closed 3.12 per cent up.