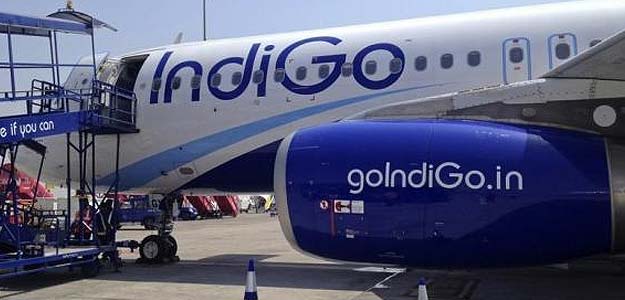 IndiGo shares crashed 20 per cent on Friday, a day after India's biggest carrier reported a record profit at Rs 657 crore in the December quarter. The sharp selloff in IndiGo shares, despite strong quarterly performance, puzzled investors and triggered selling in other carriers such as Jet Airways and SpiceJet.

If mkts are unhappy with Indigo results, then they will never like Jet results...jet can fall below 500

— Vivek Pandey (@IVivekPandey) January 22, 2016
Traders said IndiGo's second quarter numbers, and not the third, are to blame for the selloff in its shares today.
"IndiGo's nine-month performance in FY16 was much below estimates due to a sharp fall in profitability in the second quarter, where net profit declined to Rs 110 crore from Rs 640 crore in the first quarter," said Kotak Securities.
The June quarter is typically a lean season for travel. IndiGo had to cut ticket prices amid lower passenger volumes, which dented profitability, analysts say.
IndiGo's Q2 results were not known to traders as the budget carrier was preparing to launch its initial public offer (IPO) in October. IndiGo made its market debut on November 10 and this is the first time it has reported numbers since getting listed, traders added.
According to Kotak, the delay in deliveries of A320 Neo aircraft also impacted IndiGo's profitability during the nine-month period starting April 1, 2015.
"IndiGo had invested in staff and other overheads in anticipation of higher capacity, which did not materialize... Depreciation in INR/USD led to aircraft rental costs increasing by 36 per cent year-on-year in the first nine months, higher than our estimates," the brokerage said.
Analysts also blamed the sharp run-up in IndiGo shares for today's slump. IndiGo shares are up over 50 per cent from the company's IPO price of Rs 765.
"The problem is the way the stock has gone up... Stocks that have run-up very sharply because of momentum, they tend to react the other way after results are announced... Markets are not giving a thumbs down (to Q3), but people who have made good money in the stock, that money may be going out," said Mehraboon Irani of Nirmal Bang Securities.
Kotak Securities maintained its "buy" call on IndiGo, but cut the price target on the stock from Rs 1,500 to Rs 1,385 citing reduced profit visibility.
InterGlobe Aviation, the company that runs IndiGo, closed 19 per cent lower at Rs 968.75 as compared to 2 per cent gain in the broader Sensex. Jet Airways closed 6.3 per cent lower at 617.35, while SpiceJet ended 5 per cent lower at Rs 70.85.