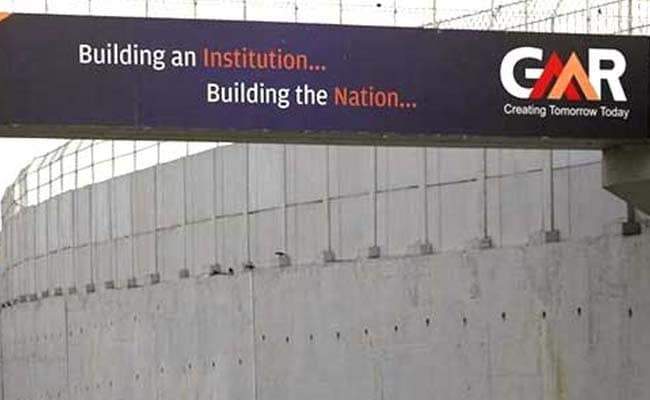 GMR Infrastructure shares surged as much as 27 per cent on Friday despite the company reporting widening of loss in the April-March quarter. Its shares surged to an intraday high of Rs 19.05 with increased volume on National Stock Exchange compared to its previous close of Rs 14.95. Analysts say a 47 per cent reduction in its debt has triggered buying in the stocks. The Infrastructure company today said that its debt has reduced by 47 per cent to Rs 19,856 crore as of March 31, 2017 compared to Rs 37,480 crore year ago. Its net debt to EBITDA for financial year 2016-17 has improved to 4.3 from 10.2 in FY16, the company said in a statement.
GMR Infrastructure in a press release said, "Reflecting GMR's turnaround efforts and improvement of financial health of the Group, the Gross Debt has fallen down to Rs 19,856 crore from Rs 37,480 crore. With significant reduction of gross & net debt and the improvement of debt-to EBITDA improving more than 100 per cent, GMR has substantially brought down its leverage."
GMR Infrastructure has been reporting losses because of its highly leveraged balance sheet. The reduction in its debt is likely to improve its profitability by reducing its interest burden.
However, operationally, GMR Infrastructure's net loss widened to Rs 2,478.7 crore for the quarter ended March 31, 2017. The company had posted standalone net loss of Rs 1,787 crore in the corresponding quarter of FY16, GMR Infrastructure said in a filing to BSE.
The company's standalone total revenue declined to Rs 272.47 crore compared to Rs 395.25 crore in the year-ago period.
GMR Group is a global infrastructure conglomerate with interests in airport, energy, transportation and urban infrastructure.
The group has 15 power generation projects of which 10 are operational and five are under development and construction.
As of 1:58 pm, GMR Infrastructure shares traded 19.06 per cent higher at Rs 17.80 compared to 0.43 per cent gain in the broader Nifty.