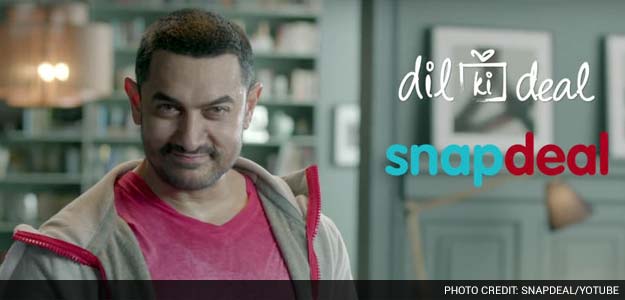 Flipkart founder Sachin Bansal on Wednesday extended his support to rival etailer Snapdeal, which has come under fire from some users over comments made by its brand ambassador and superstar Aamir Khan. Flipkart and Snapdeal are rivals in domestic e-commerce industry valued at around $20 billion.
Ratings for Snapdeal's app on Google Play Store took a beating on Tuesday after many users downrated the app to protest against what they called Aamir Khan's comments about perceived "rise in intolerance" in the country. (
Read
)
This is a flawed logic. Brands don't buy into brand ambassadors personal opinions. @snapdeal shouldn't face this https://t.co/Y1sPvnXQgs

— Sachin Bansal (@_sachinbansal) November 25, 2015
"As an individual, as part of this country as a citizen, we read in the papers what is happening, we see it on the news and certainly, I have been alarmed. I can't deny. I have been alarmed by a number of incidents," Mr Khan said on Monday while speaking at the Ramnath Goenka Excellence in Journalism Awards. (
Read the full story here
)
The 50-year-old actor had said that he also feels that the sense of fear and insecurity has been growing.
Meanwhile, Snapdeal issued a statement saying, "Snapdeal is neither connected nor plays a role in comments made by Aamir Khan in his personal capacity. Snapdeal is a proud Indian company built by passionate young Indians focused on building an inclusive digital India. Everyday we are positively impacting thousands of small businesses and millions of consumers in India. We will continue towards our mission of creating one million successful online entrepreneurs in India."
The Delhi-based company had signed up Aamir Khan as its brand ambassador in March this year.
This isn't the first incident of apps being targeted by online activists - earlier this year, Flipkart's app received a number of one-star ratings for its support of zero-rating plans, which it eventually backed down from.