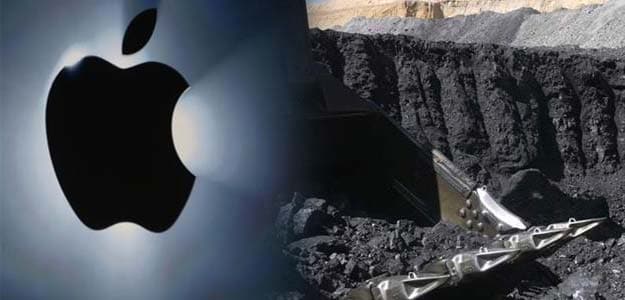 Coal India shares closed substantially off the day's high on Wednesday after analysts criticized the company's special dividend of Rs 29 per share announced yesterday. The stock closed up 2.2 per cent at Rs 295.20 after earlier rising as much as 6 per cent to Rs 307.85.

(Also read: Coal India shares jump over 5% on special dividend)
Ambit Capital's Andrew Holland told NDTV that Coal India is no Apple (the maker of iPhones), which has returned money to shareholders because it has new products and new product pipeline.
"The fundamentals (of Coal India) do not justify that kind of dividend and if the company does not know what to do with its cash, it's a really sorry state for the economy," Mr Holland said.
Coal India, which accounts for 80 per cent of India's coal output, has missed production targets for several years and its growth hobbled by a lack of investments on modernization and delayed approvals of its mining projects.
"The amount of coal produced in the country is just not enough. Coal India has failed to deliver on that year after year," Mr Holland added.
Avinnash Gorakssakar of miintdirect.com said the dividend will help the government more than the retail investors. The government's 90 per cent shareholding in the company will fetch it about $2.7 billion and will help the cash-starved government narrow its fiscal deficit.
"Sure, there is short term benefit, but in the long term there could be more worries because margins are under pressure and there is a strong visibility on volumes," he added.
Former Coal India chairman Partha Bhattacharyya told NDTV that Coal India should have paid within reasonable limits.
"The dividend payment for one year becomes a benchmark for next year, so I am skeptical whether this will remain for one year or become a regular feature," Mr Bhattacharyya added.
Stock call:
Ambit said the fundamentals of Coal India are not great and bet that the share price of the company will go down
Nirmal Bang Institutional Equities is also negative Coal India due to fundamental reason. The dividend amount is unsustainable, the brokerage says.
Edelweiss Financial Services also has a negative call on the stock.