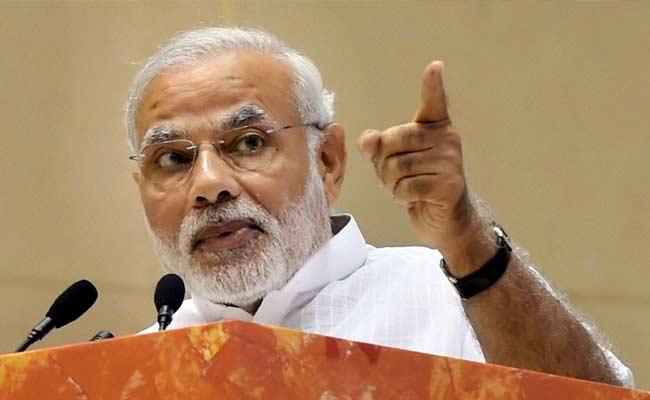 Highlights
Study World Bank's ease of doing business report: PM to top bureaucrats
India has been ranked 130th among 190 countries in ease of doing business
Government has set a target for India to feature in the top 50
Prime Minister Narendra Modi has asked top bureaucrats to study a World Bank report that has dampened Diwali cheer, ranking India a low 130 among 190 countries on ease of doing business.
Speaking at the 16th PRAGATI (Pro-Active Governance and Timely Implementation) meet, the Prime Minister sought feedback from the officials within a month and has asked the government's most senior bureaucrat Cabinet Secretary Pradeep Kumar Sinha to oversee the exercise, which will include an analysis by officials of the potential areas where there is scope for improvement in their respective departments and states.
PM Modi has set a goal for India to feature in the top 50 soon for ease of doing business and Union Commerce Minister Nirmala Sitharaman today said that target remains. But this year's rank is just one spot ahead of last year's revised rank of 131, and the minister took time out of a busy day to address a press conference early on Wednesday morning to express her disappointment.
"Disappointed at our rank this year. Many of our reform steps were after the World Bank deadline," said the Commerce Minister, who also pointed out that the World Bank report doesn't take into account reforms carried out by various state governments to help businesses set up their operations.
Though India improved on some things like faster access to electricity, resolving contractual obligations or starting a business, there were still many challenges. Registering a property, getting credit and negotiating the maze of taxes are still a big put off for potential and existing investors.
Many in India Inc shared Ms Sitharaman's sentiment. Naushad Forbes, a Pune-based industrialist who also heads the Confederation of Indian Industry (CII), told reporters that he "wouldn't be bothered so much about the Report but it must be taken as a marker."
"This looks at only Delhi and Mumbai. But we are concerned about doing business in all of India," said Mr Forbes at a press conference organised by the CII that was also attended by Shailender Singh, a senior official in the Commerce Ministry, who heads the Ease of Doing Business Desk.
The government has not sharply attacked the report as in the past the Modi government had cited the WB listing to show how India's ranking has gone up in the last two years versus the rule of previous Congress-led UPA government.
India had last year been ranked 131, jumping 13 spots from 144.
In discussions with global investors and at public rallies, PM Modi has listed a "higher rank in the ease of doing business" as an achievement of his government. He did that 10 days ago ago at the BRICS summit in Goa.
"The report is not a setback. There is disappointment yes but we take courage from what we do and will carry on. We are sure the results will show soon enough," said Shailender Singh, a Commerce Ministry official.