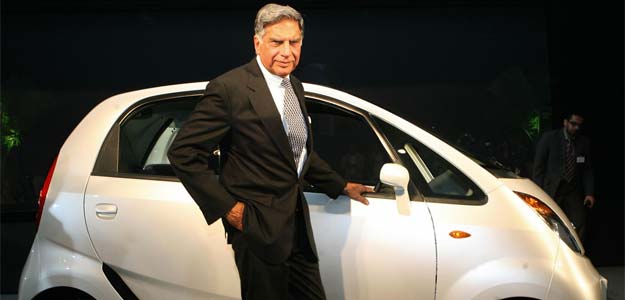 New Delhi:
A $100 billion empire, a streamlined conglomerate of over 100 companies, and a fast-expanding global footprint is what Ratan Tata, who turns 75 today, will leave behind when he steps down as the group's chairman. (Also see: The opportunity that Ratan Tata missed)
Significantly, Mr. Tata will remain chairman of the trusts that control nearly 66 per cent of the equity capital in Tata Sons, the holding company of the group. More importantly, there is no retirement age at the trusts, which means while Mr. Tata may no longer hold the executive powers he used to, he will still hold the cards.
Under Mr Tata, who steered the group for 21 years, the group went on a global purchasing spree, acquiring major names ranging from Tetley Tea to Land Rover to Anglo-Dutch steel firm Corus.
In addition, Tata Motors has become India's top vehicle maker, while Tata Consultancy Services is the country's top software outsourcer.
Tata, a bachelor with no children, has won headlines as the driving force behind the creation of the Nano, billed as the world's cheapest "people's" car, as well for the 2008 purchase of Jaguar and Land Rover, a move that that was much criticized initially.
Mr Tata took over the reins in 1991 from the legendary J.R.D. Tata, an out-of-the-blue selection that raised many eyebrows.
However, critics were soon silenced, and everyone took a back seat as Mr. Tata slowly turned the group around, company by company. During his tenure, the group's revenues grew manifold, totallng $100.09 billion in 2011-12 from a turnover of a mere Rs 10,000 crore in 1971.
On his post-retirement plans, Mr. Tata has said he will spend time on technology, about which he is quite passionate. He will brush up on his piano, which he learnt as a school boy and pursue flying, apart from his focus on philanthropic activities.