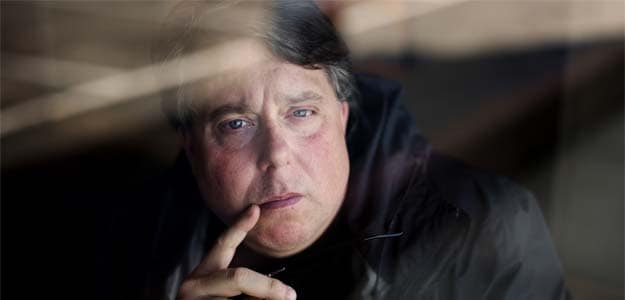 Jack B. Palmer, a former employee of Infosys, rose to fame after he brought a whistleblower lawsuit against the Indian IT giant in Alabama, USA, in February 2011.

Mr Palmer, whose friends call him Jay, was a project manager at Infosys when he filed the case against the outsourcer in 2011. He was the first to allege that Infosys was writing false invitation letters for B-1 visas for Indian employees. Mr Palmer claimed that he was asked to write one and he refused.

The short-term B-1 visa is meant for employees who are travelling to consult with associates, attend training or a convention and not for full-time jobs.

The 45-year-old Jack Palmer was hired by Infosys in 2008.

A New York Times report has quoted Mr. Palmer as saying that his differences with the Infosys management began after he was summoned to Bangalore in India for a meeting in March 2010.

At that meeting, he alleged, top executives discussed ways to "creatively" get around H-1B visa limitations "to fulfill the high demand for its customers at lower cost."

Mr Palmer later told US news broadcaster CBS that he first got curious when he noticed that an Infosys employee had been in the US from India several times. Mr Palmer said he then began digging into how and why Infosys seemed to be bringing in a large numbers of workers from its corporate headquarters in Bangalore into the US.

In a statement televised by CBS, Infosys said Mr Palmer's "allegations make for an interesting story, but it is not the facts". A judge and jury would have the final say on Jack Palmer's accusations later this summer in an Alabama civil court case, the company had said.


Mr Palmer's lawsuit, claiming he had been punished and sidelined by Infosys executives after he alleged witnessing widespread visa fraud, was dismissed in August 2012 by a federal judge. Infosys had asked the US court to not consider emails submitted by Mr Palmer as evidence in the visa fraud case, alleging that the documents were forged.
Mr Palmer, later told the
New York Times
that he had turned down an early settlement offer from Infosys, because it would not have allowed him to continue cooperating with federal investigators.
"They wanted to buy my silence, and I wouldn't do it," he said. "I never did it for the money. I did it because they were violating the law."
Though Mr Palmer lost that case, his lawsuit spurred a federal investigation into Infosys' visa procedures and the Bangalore-based company agreed to settle for $34 million with US authorities.
Now, Mr Palmer could receive between $5 million to $8 million of the total $34 million that the Indian company will pay to
settle visa fraud allegations.
(Also read: Inquiry of Infosys puts light on visa abuses, allege US federal officials)

In an earlier interview, Mr Palmer told the New York Times that the entire visa fraud investigation had taken a "personal toll" on him but "it would have been much worse in the long run if I had turned the other cheek."

"It was a question of right and wrong, following my conscience and following the law," he said. (With inputs from agencies)