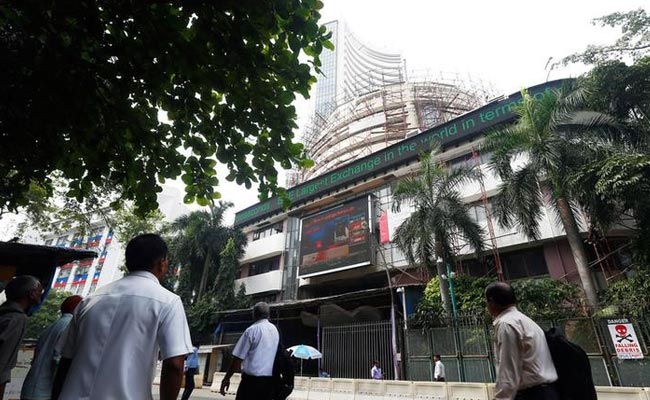 At a time when market indices jump big on Thursday, the stocks of over a dozen companies lose over 3%, offering the 'buy' opportunity to investors. The Punjab National Bank (PNB) leads the stocks of losers with losses as high as 6.86% , followed by Jet Airways and PC Jewellers, reporting over 6% and 5% loss, respectively.
Similarly, Titagarh Wagons fell by over 5%, and Allahabad Bad lost over 4%. Likewise, Repco Home Finance shed over 4% in the market capitalisation and Housing Development Infrastructure lost over 3%. Indo Count Industries fell over 4%, Max India lost over 3% and India Bulls Real Estate lost over 4% on Thursday on the BSE.
Major gainers of Sensex are ICICI Bank, Infosys, YesBank, HDFC and ITC that rose by 2.8%, 1.91%, 1.17%, 1.14%, and 0.66%, respectively. Sensex jumped a high of 34,535 on Thursday and fell to a low of 34,194.67 against the previous session's closing of 34,155.95 points.
Similarly, Nifty trades in the range of 10,518 and 10,618 against the previous session's close of 10,500 points.
Among the Nifty stocks, the scrips that post massive gains include India Bulls Housing Finance, Aurobindo Pharma, Zee entertainment, IndusInd Bank and Lupin.
Among sectoral indices, Nifty PSU Bank index, Nifty realty and Nifty media fall. At the same time, Nifty IT and Nifty financial services rise by 0.63% each.
Inflation based on wholesale prices eased to a six-month low of 2.84 per cent in January on cheaper food articles even as vegetable prices continued to rule high.
Calculated on the basis of Wholesale Price Index (WPI), the inflation was 3.58 per cent in December 2017 and 4.26 per cent in January 2017.