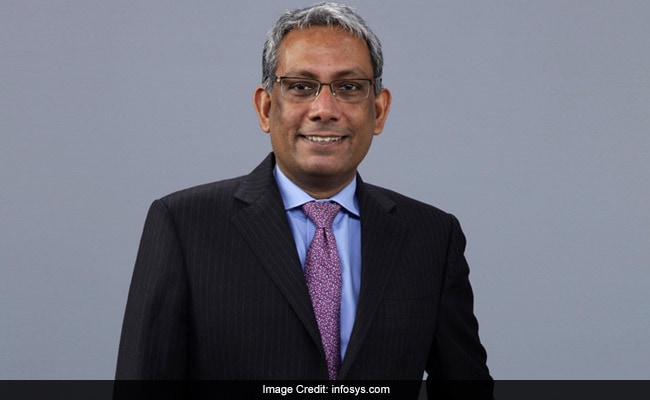 Just when Infosys' former CEO Vishal Sikka stunned investors with his resignation early on Friday, market watchers were thinking about who the next leader will be. However, there were speculations that former CEO Ravi Venkatesan might be appointed at the helm of affairs of the IT behemoth.
During the management press conference, however, co-chairman Mr Venkatesan put all such speculations to rest by saying that he is not in contention for the CEO post. "I stopped being an active CEO in 2007. It was a conscious decision to never again be in the hot seat. I was not in contention for this role in 2014. I am absolutely on the record saying that I have no interest and am certainly not in contention for the job now," Mr Venkatesan said.
He also said that he has repeatedly backed Dr Sikka as the CEO of the IT bellwether. "There's no question that Vishal Sikka is a phenomenal technical guy. I don't have to say it, I think the world understands that. What is evident is that he has also blossomed into a high-performing CEO," Mr Venkatesan added.
Dr Sikka resigned after he was repeatedly attacked by Infosys promoters, among whom co-founder Narayana Murthy was the most prominent. In his resignation letter, Mr Sikka cited "personal attacks" on him as one of the reasons for his sudden decision.
The sudden turn of events made the markets jittery. Infosys shares touched their 52-week low at Rs 884.40 before closing 0.85 per cent lower at Rs 923.10. The company's market valuation slumped Rs 22,518.98 crore to Rs 2,12,033.02 crore.