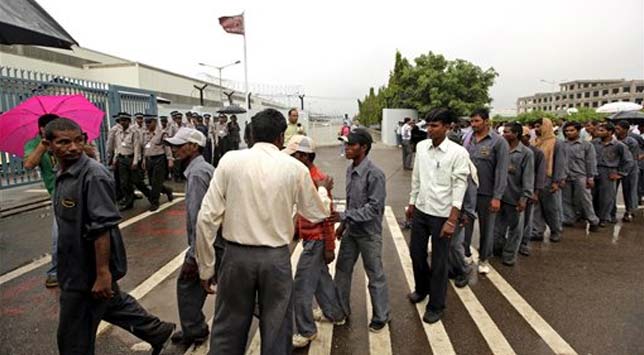 Highlights
The consumer price index (CPI) series was launched in January this year to more accurately capture inflation at the retail level – or the actual prices that consumers pay.
New Delhi:
Jack Jay Palmer, an Infosys employee in the US, had filed a lawsuit in February 2011 alleging that he was retaliated against by the company after pointing out what he said was the misuse of US B1 visas.

Mr Palmer alleged the Indian workers on his team were paid substantially less than an American would have made in the same job. When the US State Department began to limit the number of H-1B visas, Mr Palmer said Infosys began using another type of visa, the B-1.

The B-1 is meant for employees who are travelling to consult with associates, attend training or a convention. But Mr Palmer said the employees were brought in not for meetings, but for full time jobs.

Mr Palmer had last year told US news broadcaster CBS that the first thing to catch his attention was an employee that had been in the US from India several times before. He then began digging into how and why Infosys seemed to be bringing in large numbers of workers from its corporate headquarters in Bangalore into the US.

In a televised statement, Infosys had then told CBS that Mr Palmer's "allegations make for an interesting story, but it is not the facts". A judge and jury will have the final say on Palmer's accusations later this summer in an Alabama civil court case, it added.


Mr Palmer had alleged Infosys had subjected him to harassment and retaliation. Infosys had denied any harassment or retaliation.
In July 2012, mediation was called for to settle the case, but it failed. The offer of mediation was for the civil case between Mr Palmer and Infosys, and not for the grand jury probe against Infosys for which the trial comes up in August.
Infosys still faces a similar lawsuit from a former employee.



(With inputs from agencies)