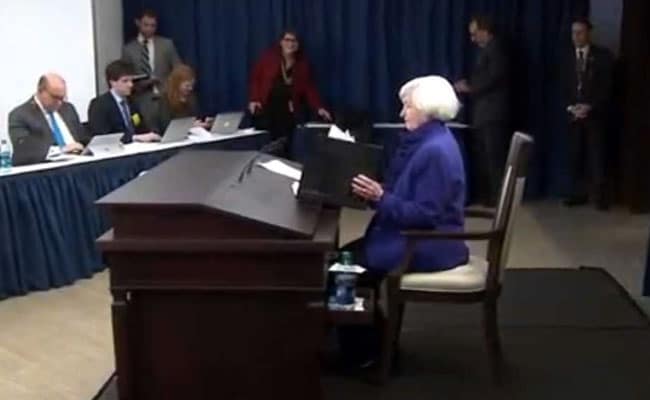 The Janet Yellen-led Federal Reserve raised interest rates by 25 basis points (0.25%) on Wednesday. It was the third rate hike this year. The US central bank, however, left its rate outlook for the coming years unchanged even as policymakers projected a short-term jump in U.S. economic growth from the Trump administration's proposed tax cuts. In an early verdict on the tax overhaul, Fed policymakers judged it would boost the economy next year but leave no lasting impact, with the long-run potential growth rate stalled at 1.8 percent. The White House has frequently said its tax plan would produce annual GDP growth of 3 percent to 4 percent.
What Fed Rate Hike Means For Indian Markets
1. As the rates of interest go higher (currently the rates hit 1.5%), there could be a flight of foreign money out of the Indian markets (just as other emerging markets) to the US's.
2. The Indian National rupee (INR) comes under pressure with flight of foreign exchange. So far, the rupee has been strengthening against the US dollar. As the US economy grows stronger, the rupee is likely to come under pressure.
3. As India buys bulk of its crude oil from international market in the US dollars, the fall of rupee against the US dollar is likely to give upward push to headline inflation in India.
4. Indian markets significantly depend on FIIs (foreign institutional investors) for capital infusion. With the possible flight of money out of Indian markets, the market indices would come under pressure.
5. Currently the growth of US economy is stalled at 1.8%, but if the growth rises to 3%-4% (as the White House projects), the focus of institutional investors on emerging markets is expected to fall soon after. The new Federal Reserve chairman Jerome Powell, a Donald Trump pick, is more likely to toe a pro-Wall Street stance, not something to cheer by the Indian markets.