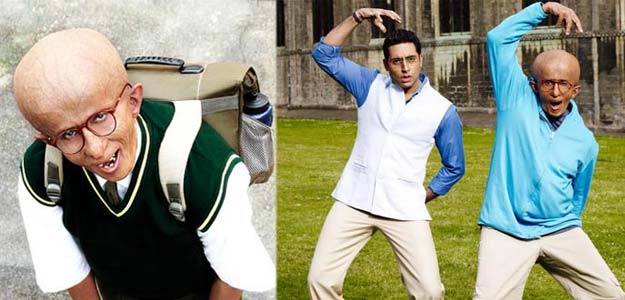 In the year 2000, of Y2K fame, a superstar, considered past his best, and a television channel struggling for TRPs, came together to launch a show titled 'Kaun Banega Crorepati?', or KBC, an adaptation of the British quiz show 'Who wants to be a millionaire?'.
Turns out everyone did. The TV channel got its TRPs, the show went on to attain cult status, and the superstar attained megastardom. Also, advertising in India got its best bet.
Brand Bachchan had arrived.
On his 70th birthday, we give you seven reasons why Big B also means the Biggest Brand.
Because he is nothing if not contrarian—a trendsetter with the Midas touch: At a time when television was considered the inferior other in the entertainment industry and the last resort for actors who could not make it big in films, Mr Bachchan braved the odds to anchor KBC. The television industry gained new respectability, paving the way for the small screen debut of other Bollywood stars such as Shahrukh Khan and Salman Khan.
Because India's arguably most famous man wears his trademark humility on his sleeves: In 2006, confectioner Cadbury—maker of brands such as Gems and Dairy Milk—found itself in troubled waters after instances of worms in its Dairy Milk bars in Maharashtra. Under siege from food and drug administration officials, the company's brand equity touched a near-fatal low, and the company had to take its ads off air for close to six weeks to churn out a revival strategy. Cadbury turned to Amitabh Bachchan, who featured in a series of ads about the premium quality of the company's products. The idea worked. Cadbury clawed back from its lows and regained its market share.
Because he has re-scripted Bollywood norms to figure in the leading actors' list despite much younger rivals: In a first, younger Bollywood directors are actually writing scripts for Mr Bachchan playing the lead character—he can play a 60-year-old falling for a woman half his age (Cheeni Kum) or an 11-year old child with progeria (Paa) with equal panache and conviction.
Because his vulnerability is also his biggest weapon: He is a survivor who resurfaces, rebuilds, resurrects. After a heady run at the box office, Mr. Bachchan burnt his fingers with politics and business. He joined politics at the behest of his friend, the late Rajiv Gandhi, and contested the Lok Sabha elections successfully. Mr Bachchan resigned after being accused by a newspaper of being involved in the Bofors kickbacks case. The implication turned out to be false. His dream company, AB Corp, run by a professional management, went bankrupt with close to Rs 100 crore in debt. Undeterred, he went back to the silver screen with a vengeance, doing what he does best—acting. And he hasn't looked back since then.
Because he lends unparalleled credence to social messages—from pulse polio to AIDS: When a cross Amitabh Bachchan stares down at you from your television screens asking why you haven't ensured your newborn has had polio drops, you sit up and listen. This despite featuring in a host of ads—from pens to pain relief ointments, from suits to colas, from paints to jewellery—for commercial purposes. His brand equity is never stretched too thin.
Because a BJP-led government will appoint him brand ambassador of the state despite his friendship with rival Samajwadi Party: With wife Jaya Bachchan, a Rajya Sabha member from the Samajwadi Party, the Bachchans' friendship with politician Mulayam Singh is well known. Yet, he was appointed the brand ambassador for the state of Gujarat, which is ruled by the Bharatiya Janata Party. According to a July 2012 note from the state's tourism department, tourist inflow into the state increased by 2.5 million—double the national average—in 2011-12. The department says "the campaign featuring Amitabh Bachchan was one of the most successful in recent times".
Because 12 years after KBC happened, the sixth season opened to record breaking TRPs: His charm is timeless, transcending age and economic background. Many contestants have admitted that he remains the main prize—getting to sit on the hot seat next to the legend is one of the reasons they try their luck on the show.