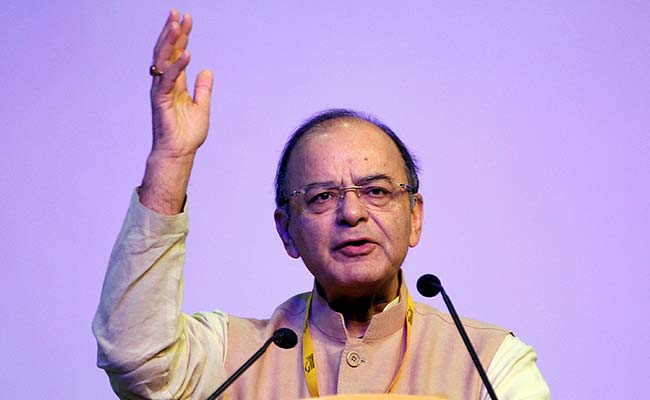 The provisions of GAAR or general anti-avoidance rules will come into effect from April 1. Basically, GAAR is a set of rules under which the tax department get the right to scrutinise transactions if they believe that they are structured for the purpose of avoiding taxes. Finance Minister Arun Jaitley will present the Union Budget 2017 on February 1.
GAAR is applicable to all investors but it more concerned about foreign portfolio investors who invest in Indian markets through other countries where tax rates are very low.
GAAR was first introduced in 2012 by the then finance minister Pranab Mukherjee but its implementation was subsequently deferred. Tax experts don't expect any further deferment.
The tax department issued a slew of clarifications last week to ease concerns. The tax department said GAAR "shall not be invoked merely on the ground that the entity is located in a tax efficient jurisdiction".
The tax department also clarified that if the jurisdiction of a foreign portfolio investor is finalized based on non-tax commercial considerations and the main purpose of the arrangement is not to obtain tax benefit, GAAR will not apply. GAAR will also not interplay with the right of the taxpayer to select or choose method of implementing a transaction.
The proposal to apply GAAR will be vetted first by the Principal Commissioner of Income Tax / Commissioner of Income Tax and at the second stage by an Approving Panel headed by a judge of High Court. The tax department has assured stakeholders that adequate procedural safeguards are in place to ensure that GAAR is invoked in a uniform, fair and rational manner.
The tax department also said that if a case of avoidance is sufficiently addressed by Limitation of Benefits (LoB) provisions in the tax treaty, there shall not be an occasion to invoke GAAR.
An LOB clause in tax treaties mentions the conditions to earn the benefits under a double taxation avoidance agreement.
Rakesh Bhargava, director at Taxmann, says, "Finally, the government brings in much awaited clarity over the applicability of GAAR provisions. The tax department has clarified that GAAR may override the double taxation agreements even if taxpayers comply with the LOB (limitation of benefit) clause. The foundation of GAAR stands on the principle of substance over form, which is always a subjective matter. This move might impact the confidence of foreign investors, if treaty benefits are not allowed on pretext of this clarification."