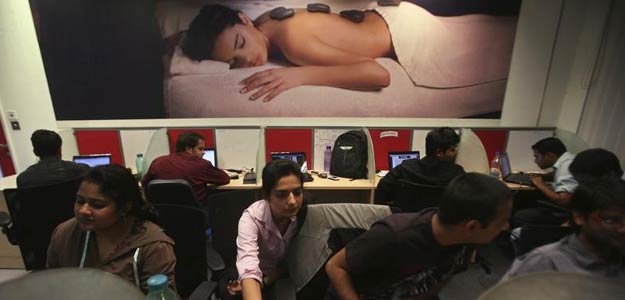 India's rapidly growing e-commerce industry, particularly the etailing or online retail sector, has come under fire from stock market analysts for deep discounts and high valuations.

Celebrity fund manager Samir Arora and billionaire investor Rakesh Jhunjhunwala are some of the well-known analysts who have questioned the business model of Flipkart and Snapdeal, companies that have grown at an exponential pace on the back of huge investments.

Critics say the availability of capital has prompted companies such as Flipkart and Snapdeal to offer aggressive discounting, which in turn has driven gross merchandise value (a measure of sales) and valuations higher. Despite making losses, etailers continue to get funds at even higher valuations, leading to concerns of a bubble. (Read the full story)

However, global investment bank UBS has given a thumbs up to domestic etail industry. In a 98-page report, it said, "the e-commerce sector is well placed for significant growth, driven by favourable demographics, multi-fold rise in internet penetration and scarce organised retail."

According to UBS, etailers have replicated the role of the distributor/wholesaler and the retailer in the traditional brick-and-mortar supply chain; if the margin available to these two components (distributor and retailer) covers the operating costs of etail (including logistics), then it is definitely a viable business, it added.

The investment bank noted that etail operating costs (excluding discounting) range from 10-15 per cent of GMV in various categories that can be covered by available margins, implying etail can be a viable business.

It also pointed that issues such as consumer acceptance, the lack of credit and debit card penetration and the challenge of last-mile delivery have been overcome with innovative solutions such as cash-on-delivery and specialised e-logistics companies.

Here are some of the interesting findings of UBS

1) The e-commerce market in India will be driven by etail or online retail; by 2020, the size of India's etail market will jump 10 times to range bewteen $48 billion to $60 billion. The projection is based on internet penetration, per capita GDP, and total retail market size in the country.
2) Etailers will become profitable by 2020 as operating costs (as a percentage of Gross Merchandise Value) will fall by an estimated 400 basis points. Costs will come down as operating leverage increases; in simple terms, this means etailers' per unit fixed cost will go down as volumes grow, resulting in higher profitability.
3) By 2020, discounts are expected to fall by an estimated 700-basis-point (as a percentage of GMV), which will be the other big reason driving etailers' profitability. Discounts will come down as growth moderates from current supernormal phase (to attract more consumers) to moderate growth phase (more users buying online for convenience, choice, etc.)
4) Assuming a 15 per cent cost of equity (shareholders' expected return), the implied valuation of etailers should be in the range from $17 billion to $19 billion and not current $25 billion. But if etailers can achieve higher growth and post a GMV of more than $50 billion by 2020, the rich valuations would be justified.
5) Grocery, which contributes 14-15 per cent of total etail business and is also the biggest segment in physical retail (contributing to 65 per cent of sales), could be the next big thing for etailers. If companies are able to create a successful etail business model in grocery, there could be large upside potential for GMV, justifying higher valuations.

Investing in ecommerce

The etail space in India is largely dominated by unlisted Indian companies such as Flipkart, Snapdeal, etc. Listed Indian internet stocks comprise companies in the classified/search (Info Edge and Just Dial) and online travel agents such as Makemytrip.
UBS has a "sell" call on Just Dial (target Rs 1,200), a "buy" call on Info Edge (target Rs 1,000) and Makemytrip (target $28).
Other companies that are linked to the ecommerce story in India are logistics firms such as Blue Dart and Gati; consumer discretionary such as Colgate, Titan and HUL; telecom companies such as Idea Cellular and Bharti Airtel.