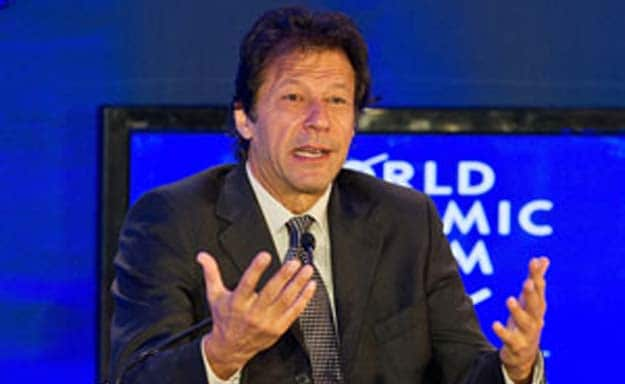 Davos:
Pakistan's cricketer-turned-politician Imran Khan today expressed full confidence that his party would sweep the country's general election, scheduled to be held a few months down the lane. Mr Khan said Pakistanis will vote for change.
He said that about 40 million young Pakistanis will vote for the first time. Mr Khan, chief of Pakistan Tehreek-e-Insaf, would be meeting leaders of various states and governments during his stay.
He would also meet with Pakistani expatriates besides addressing the international business community leaders at a reception 'Pakistan Lunch' tomorrow. During his address, he is likely to share his party's vision on how to resolve the economic crisis being faced by his country.
He is also expected to invite to Pakistan foreign investors, who have shied away from the country. Asked why he did not join Canada-returned cleric Tahir Al Qadri's recent 'Long March' in Pakistan, Imran said his political aims do not mesh with Qadri's extra-parliamentary campaigning.
"When we formed we said that we would respect the law, and the constitution. We want to achieve change legally, and we do not want to destroy the legal structure of the country," Gulf News quoted him as saying.
"We have a membership of 10 million people, of whom 7 million are instantly accessible. If we asked them to march they will, but we want to win through the votes of the people. We want to stay within the law and the structures of the country," he added.