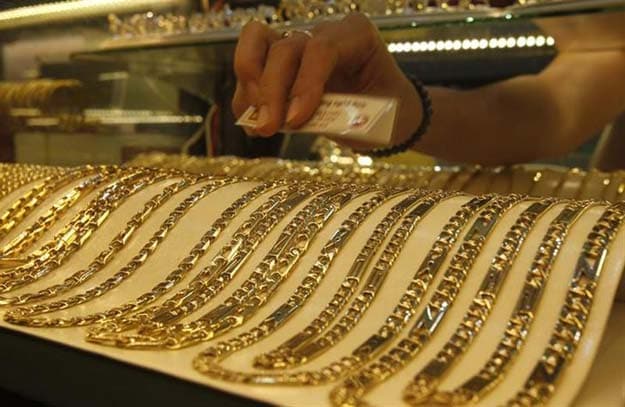 The festive season has just started. Many of us would be looking at purchasing gold jewellery online or even gifting it to our dear ones. Though buying gold jewellery online offers many advantages, one has to be careful.
Here are a few points to remember
Authenticity of the seller: Check the authenticity of the seller so that you don't fall into the trap of fraudulent websites. Make sure that you purchase it from the website of a renowned jeweller.

Purity: 24 k gold is the purest form of gold. However, no jewelry can be made in 24k as it is very malleable. Alloys like copper, silver and nickel are mixed in certain percentage in gold to make jewelry. For example, 20k gold has 20 parts of gold and 4 parts of alloy, making it gold of 83.3% purity. Gold also comes in various colors depending upon the metal mixed with it.

Hallmark certification: Whenever you buy gold, always look for Hallmark certification. The Bureau of Indian Standards (BIS) has set up authorized testing centres which check the quality of the gold.

What to look for in Hallmark certification: Apart from the BIS mark, buyers should check for purity code, testing centre's mark, the jeweller's mark and year of marking.

Refund policy: Please make sure that you go through the refund policy of the jeweler. As compared to other items purchased online, gold jewellers give less number days for refunding the item.

Shipment charges: Before you order the item, know about the shipment charges though many jewelers offer free shipping.

Delivery: Most of the jewelers use third-party services to ship your item. Before accepting delivery of the gold jewellery, make sure that the packaging has not been damaged or tampered with. If you are not satisfied with the condition of the merchandise, please do not take delivery of the package.

Payment terms: Many jewelers offer cash on delivery mode of payment in addition to debit/credit card, net banking, bank transfer or cheque/demand draft facilities.

Customisation: Many online jewelers offer the benefit of getting the jewellery customized according to your requirements. In this case, check the time period that the jeweller would take to deliver your product.

Price difference: There could be a difference in the price of the gold jewellery sold online as compared to the retail stores.

Size: Ensure that you select the correct size for rings, bangles, bracelet, necklace and chains while placing your order online.

Post a comment