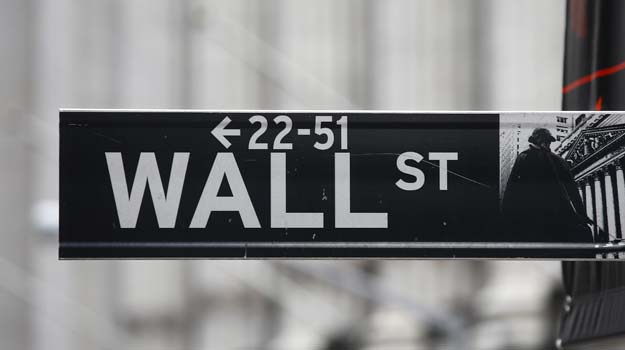 New York:
US stocks fell in a broad selloff on Tuesday, dropping for a second straight session and driving the Dow below 17,000 as investors turned cautious before the start of earnings season.
The benchmark S&P 500 index, however, recovered from earlier lows and managed to hold near its 14-day moving average of 1,964.61. That would be a sign of weak near-term momentum if the S&P 500 declined below that level by a significant amount. Nine of the 10 primary S&P 500 sector indexes declined, with only the defensive utilities group higher for the day.
US stocks have performed well recently, with major indexes hitting repeated records. Last week, the Dow closed above 17,000 for the first time ever. The advance has largely come on the back of strong data. Market participants are looking to earnings for confirmation that the economy recovered in the second quarter from the impact of a harsh winter.
"The big companies have squeezed everything out they possibly can to get these manufactured earnings to look good," said Derrick Handwerk, managing partner of Handwerk Multi Family Office in Lansdale, Pennsylvania.
"They need to have a lot of top-line growth and that is what has been disappointing."
In a caveat about consumers, Bill Simon, the chief executive of Wal-Mart's US division, told Reuters that while the domestic job market was improving, that wasn't giving consumers enough confidence to boost spending.
Following the close, Alcoa shares rose 1.4 per cent to $15.06 after the aluminum producer reported a second-quarter profit.
Profits of S&P 500 companies are expected to grow 6.2 per cent in the second quarter, according to Thomson Reuters data, down from the 8.4 per cent growth forecast at the start of April. Revenue is seen up 3 per cent.
The Dow Jones industrial average fell 117.59 points or 0.69 per cent, to 16,906.62. The S&P 500 slid 13.94 points or 0.70 per cent, to 1,963.71. The Nasdaq Composite dropped 60.07 points or 1.35 per cent, to 4,391.46.
Small-cap stocks underperformed again, dropping for a second straight day. The Russell 2000 fell 1.2 percent. The index has dropped 3 per cent for the past two sessions, its worst two-day performance since April.
Weakness in tech shares pressured the Nasdaq, with Internet names especially hit hard. Netflix Inc fell 3.4 per cent to $445.05 while Facebook Inc dropped 3.9 per cent to $62.76. TripAdvisor Inc sank 5.5 per cent to $101.45.
Volume was active, with about 6.18 billion shares traded on US exchanges, above the 5.79 billion average in June, according to data from BATS Global Markets.
Declining stocks outnumbered advancing ones on the New York Stock Exchange by 1,851 to 1,190, while on the Nasdaq, decliners beat advancers by 2,111 to 547.
Copyright: Thomson Reuters 2014