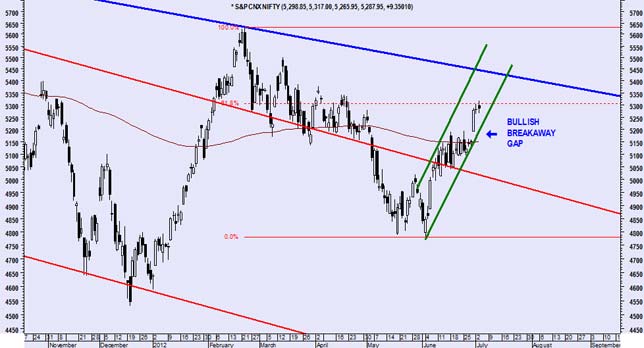 Highlights
If you missed our coverage, here are the top 10 stories of the day.
New Delhi:
Shares in Voltas traded with strong gains Wednesday on reports that the company has pipped South Korean consumer durables giant LG as the country's top air-conditioner (AC) seller.

The engineering, air conditioning and refrigeration company, a part of the Tata Group, has cornered 18.3 per cent market share in the fiercely competitive AC market according to data from market researcher GfK-Nielsen India. LG slipped to number two position with 17.7 per cent market share in May.

The data is from multi-brand outlets, which form 90 per cent of AC dealerships.
Samsung retained its third slot in room ACs though its market share declined from 14.5 per cent in July 2011 to 10 per cent in May 2012. Japanese electronics maker Hitachi has increased its market share from 5.2 per cent to 7.3 per cent in the same period.


At 10.25 a.m., shares in the company traded nearly 5 per cent higher at Rs 112.45 on the BSE, while the Sensex traded with 0.2 percent gains at 17,457.