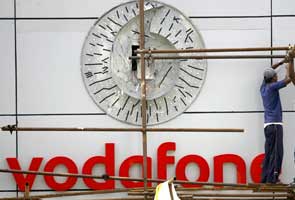 New Delhi:
In a 2.5 billion dollar sigh of relief for Vodafone, the Supreme Court has ruled that the British telecom giant does not have to pay taxes and penalties for the transaction that saw the company acquire 67 per cent stake in Hutchison Essar, a mobile phone operator in India in 2007. The deal was for 55,000 crores or $11.5 billion.
The Supreme Court has said that Indian tax officials do not have jurisdiction over a deal between two global companies, even if the assets involved in that deal are located in India. The ruling is expected to boost foreign investor confidence in India. After the verdict was delivered, Finance Minister Pranab Mukherjee met with Law Minister Salman Khurshid.
"We obviously need revenue for the government's important programmes and the other thing is the certainty in law -- we have to examine both areas," Mr Khurshid said after the meeting.
Vodafone had argued that India cannot levy taxes because the transaction was made between non-Indian companies outside the country. The deal was between, Vodafone International Holdings BV - a Dutch subsidiary of the UK firm and CGP Investments Ltd., a Cayman Islands company which held the Indian telecom assets of Hutchison. Vodafone lost its case in the Bombay High Court in 2008 and then appealed against that verdict in the Supreme Court.
Tax officials, however, said the sale was taxable because the assets acquired by Vodafone are based in India. The government said Vodafone had failed to deduct or withhold capital gains tax at the time of purchase. Capital gains tax is imposed on the profit earned after selling an asset.
The Supreme Court has also ordered the Income Tax department to return Rs 2,500 crore and a bank guarantee of 8500 crores deposited by Vodafone when the Supreme Court began hearing the case.
Analysts say at least 8 other companies are facing similar litigation. GE, SAB Miller, Cadbury, AT&T, Sanofi, and Vedanta are among the companies fighting tax cases in India that could be affected by the Vodafone precedent, said Sandeep Ladda, executive director at PricewaterhouseCoopers in India.
(With inputs from Associated Press)