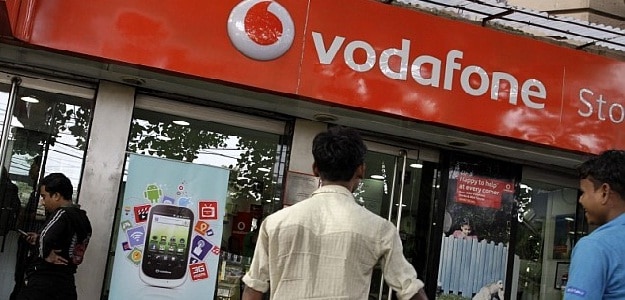 New Delhi
: British telecom giant Vodafone is believed to have moved the Hague-based International Court of Justice (ICJ) seeking appointment of a judge to preside over arbitration in its Rs 14,200-crore tax case.
Vodafone this month moved ICJ after arbitrators appointed by it and the Indian government failed to reach a consensus on selection of a neutral/presiding judge of the three-member panel, sources aware of the development said.
Vodafone in 2013 had invoked India-Netherlands bilateral investment treaty seeking resolution to the tax demand imposed on it by enacting a tax law with retrospective effect to sidestep a Supreme Court judgement that went in the company's favour.
Conciliatory proceedings were initiated to resolve the dispute but differences led to a breakdown following which arbitration was initiated.
The government had in June 2014 appointed former Chief Justice of India R C Lahoti as arbitrator while Vodafone named Canadian trial lawyer Yves Fortier as its choice.
The two had zeroed in on Abdulqawi Ahmed Yusuf of ICJ as the presiding arbitrator.
Mr Lahoti recused himself from the case in May 2015 and a month later Mr Yusuf too declined to be part of the panel.
Thereafter, the government in July last year named Costa Rica-based lawyer Rodrigo Oreamuno to arbitrate on its behalf.
But Mr Oreamuno and Mr Fortier have not been able to decide on a presiding arbitrator forcing Vodafone to move ICJ, sources said.
An email sent to Vodafone plc spokesperson remained unanswered.
The government had initially slapped a tax demand of Rs 7,990 crore on Vodafone for failing to deduct tax on capital gains made over its $11-billion acquisition of 67 per cent stake in the mobile-phone business owned by Hutchison Whampoa in 2007.
Last month, the Income Tax Department sent a reminder notice to Vodafone seeking Rs 14,200 crore in tax and interest.
UK's Cairn Energy, which faces a total tax liability of over Rs 29,000 crore owing to the same retrospective legislation, had resorted to ICJ to force the government to join the arbitration.
In March last year, Cairn filed an arbitration notice and named former Bulgarian minister and lawyer Stanimir A Alexandrov as its arbitrator for resolution of the tax demand linked to 2006 reorganisation of Cairn India, its one-time Indian subsidiary with oilfields in Rajasthan.
But the government did not join the arbitration even after six months of being serviced the first notice on grounds that tax issues are not subject matter of arbitration. Cairn then moved ICJ in September, following which the government named a Singapore-based lawyer J Christopher Thomas as its arbitrator.
The two arbitrators in January appointed Geneva-based arbitrator Laurent Levy as the presiding officer of the three-member arbitrator panel.