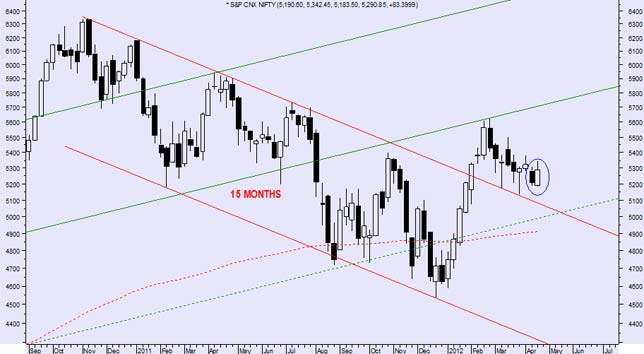 Highlights
The expected range for the Nifty would be 5150-5370 for the coming week.
New York:
The US' Department of Homeland Security (DHS) is reviewing Infosys' employer eligibility after finding errors in identity verification forms of some of its staff.
In a filing to the Securities and Exchange Commission, the company has said DHS is reviewing its employer eligibility verifications, after it found "significant percentage" of errors in Forms I-9 of some of its employees working in the country."
Form I-9 is used by an employer to verify an employee's identity and to establish that the worker is eligible to accept employment in the US and every employee hired has to complete an I-9 form at the time of hire.
"In the event that the DHS ultimately concludes that our Forms I-9 contained errors, the department would likely impose fines and penalties on us," Infosys said.
Failing to comply with Form I-9 requirements has a penalty of $110 (minimum) to $1,100 (maximum) for each form.
The company, however, said it is unable to make an estimate of the range of loss it would incur if found guilty.
"In light of the fact that, among other things, the foregoing investigation and review are ongoing and we remain in discussions with the US Attorney's Office regarding these matters, we are unable to make an estimate of the amount or range of loss that we could incur from unfavourable outcomes in such matters," it said.
B1 visa case
The company is facing charges of alleged violation of American visa norms. In May 2011, Infosys received a subpoena from a grand jury in a US District Court in connection with a lawsuit filed by one of its US-based employee.
The employee, Jack Jay Palmer, had alleged that Infosys was misusing B1 businesses visas issued by the US. B1 visas are issued for short-term business visitors and not for employees being sent onsite on work.
The subpoena, which Infosys said it is complying with, required the company to submit certain documents and records related to its sponsorships for, and uses of, B1 business visas.
"In connection with the subpoena, during a recent meeting with the United States Attorney's Office for the Eastern District of Texas, we were advised that we and certain of our employees are targets of the investigation," the filing said.
The company added that it intends to have further discussions with the US Attorney's Office regarding the matter.