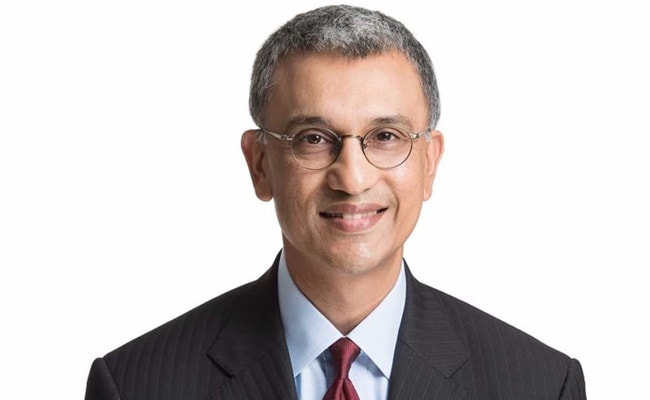 New Delhi
: Jet Airways said on Wednesday that Vinay Dube has joined as its chief executive officer after receipt of all requisite government and regulatory approvals.
An Indian American, Dube's appointment was approved by the airline's board of directors on May 30. Jet Airways has been without a full-time CEO since Cramer Ball quit in February 2016.
Since the exit of Ball last year, there have been two acting CEOs -- Gaurang Shetty and Amit Agarwal.
In a release, the airline said Dube has joined the company as CEO "after receipt of all requisite government and regulatory approvals".
His appointment also comes at a time when the airline is facing challenging business conditions.
Dube has served in various roles at Delta Airlines, Sabre Inc and American Airlines in the USA, Europe and Asia.
"Vinay (Dube) will lead the executive management committee to deliver on our strategic objectives, at a time when the Indian aviation market is poised to develop manifold going forward," Jet Airways chairman Naresh Goyal said.
Under Dube's leadership, Goyal said the airline would accelerate the momentum of turning around the company as well as deepen relationship with strategic partner Etihad Airways.
"I am indeed happy to return to India after more than three decades to join the country's premier international airline at an extremely interesting and exciting time. I look forward to meeting the organisation's objectives with the support of the entire management team and employees, in order to strengthen and grow the airline and its illustrious legacy," Dube said.
In a filing to the stock exchanges, Jet Airways said the civil aviation ministry, through a letter on Wednesday, granted security clearance for the appointment of Dube as CEO.
Consequently, Amit Agarwal ceases to be the acting CEO of the company, the filing added.
Prior to the appointment, he had served as Senior Vice President (Asia Pacific) at Delta Airlines. He was also a board observer at China Eastern.
"During his tenure in Asia, Vinay (Dube) successfully led the turnaround of the Airline in the Asia Pacific markets, restructured the network, established strategic partnerships, worked extensively on brand-building and successfully brought about a transformation in the work culture of his teams," the release said.
(This story has not been edited by NDTV staff and is auto-generated from a syndicated feed.)