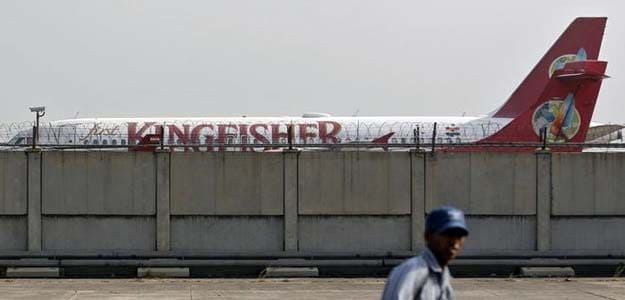 Mumbai
: A consortium of 17 lenders to the long grounded Kingfisher Airlines has decided to move the Debt Recovery Tribunal (DRT) against the airline's chairman Vijay Mallya to stake claim on the $75 million (Rs 515 crore) severance package he will be getting for quitting United Spirits Ltd (USL).
Mr Mallya quit as chairman of USL after Diageo, the majority owner of the country's largest liquor company, agreed to pay him $75 million in a sweetheart deal, that has since then came under market regulator Sebi's glare as well as minority shareholders.
"Since Mallya had given personal guarantees for the loans given to Kingfisher, this money (which he will receive from Diageo) belongs to us. We have decided to move to the DRT to claim that money," said a senior official from a public sector bank.
"We are making all out efforts to get our money back. We will use all the opportunities to recover our money bank," said another state-run bank official.
Mr Mallya and Kingfisher Airlines owed Rs 7,800 crore to the consortium of 17 lenders led by State Bank of India which had an exposure of over Rs 1,600 crore to the now defunct airline.
Other lenders include Punjab National Bank (PNB), Bank of Baroda, Canara Bank, Bank of India, Central Bank, Federal Bank, UCO Bank and Dena Bank.
As part of the deal, Diageo said it would pay $40 million immediately to Mr Mallya with the balance being payable in equal installments over five years. It will also absolve Mr Mallya of all liabilities over alleged financial lapses at the company founded by his family.
Diageo auditors had found that Mr Mallya had diverted Rs 7,200 crore of the USL funds to airline, which again was diverted elsewhere. That apart, he is facing probe any group company United Breweries for allegedly siphoning off over Rs 1,300 crore from the company.
A day after Mr Mallya announced his exit from USL, UBHL said it would pursue the case against Mr Mallya.
Diageo is the majority shareholder of USL with a 54.78 per cent holding, excluding the 2.38 per cent owned by the USL Benefit Trust.
World's largest liquor company by revenue took over USL in 2013 in an over Rs 11,000 crore deal.
Mr Mallya personally holds only 0.01 per cent in USL as of December 2015, while his group firms owns 3.99 per cent. However, more than half of these shares are pledged with banks for various loans for group companies, primarily the airline.
Mr Mallya's exit from USL follows two state-run bank - State Bank of India and Punjab National Bank declaring him and his group holding company United Breweries Holdings and Kingfisher Airlines as wilful defaulters.
The 17-member consortium led by SBI has also decided to auction Kingfisher House in Mumbai on March 17 this year in a bid to recover debt due from Kingfisher.
So far, the lenders have recovered around Rs 1,200 crore from their original exposure of around Rs 7,800 crore by selling pledged shares and other monetizable collaterals.
Banks are charging 15.5 per cent compounded interest on this principal amount, which have not been serviced since January, 2012.