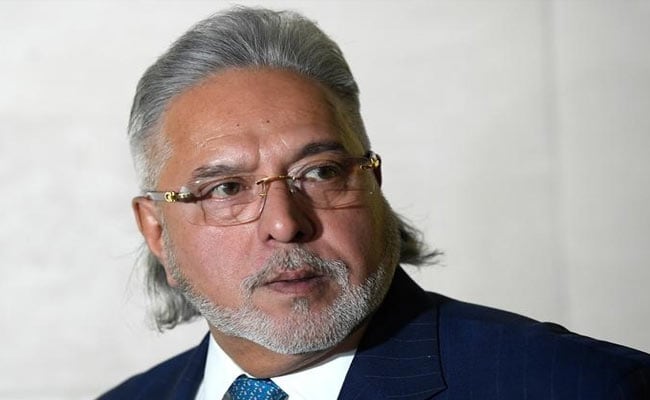 Bengaluru: Claiming that he had honestly tried to repay bank loans since 2016, beleaguered tycoon Vijay Mallya on Wednesday denied his offer to settle the dues was linked to the Fugitive Economic Offenders Ordinance. "It is incorrect that my settlement offer before the Karnataka HC was motivated by the latest chargesheet under the media reported Fugitive Ordinance. I always had honest intentions to settle and there is ample proof," tweeted Mallya, a day after he broke silence on defaulting bank loans.
Also Read: Vijay Mallya Offers To Sell Assets Worth 13,900 Crores To Repay Loans
The May 27 Ordinance gives the law enforcing agencies powers to attach and confiscate the proceeds of crime and properties of economic offenders like bank defaulters or bank fraudsters fleeing the country, and is aimed at deterring economic offenders from evading the process of law by remaining outside the jurisdiction of Indian courts, a probe agency official told IANS here.
The 62-year-old liquor baron, who fled the country on March 2, 2016, has been living in London since then despite summons from Indian courts and law enforcement agencies to appear before them for trial in various related cases.
Also Read: Vijay Mallya Releases Letter To PM "To Put Things In Right Perspective"
"I am asked for comment on being labelled a fugitive economic offender. When I have placed assets on the table before the Karnataka High Court in excess of the bank claims, how can I be an economic offender? The fugitive part falls away," said Mallya in another tweet.
Referring to some people asking him why he chose to make a statement at this time, he said he did so because he and his United Breweries Holding Ltd (UBHL) have filed an application before the high court on June 22, selling out assets worth Rs 13,900 crore.
"I made my media statement concurrent with my settlement offer now and was unable to make such an offer before due to various circumstantial changes about the value of my assets available," he tweeted.
Also Read: Vijay Mallya's Woes Worsen As ED Seeks To Confiscate Assets Worth Rs. 12,500 Crore
He stressed the chargesheets of the Central Bureau of Investigation (CBI) and Enforcement Directorate (ED) allege criminality with no intention to repay banks although he had been making efforts to settle since 2016.
"As I have placed everything before the high court, where is the malafide? Are banks interested in repayment?" he asked.
Admitting that the government, courts and banks were rightfully concerned about public money loaned to his now defunct Kingfisher Airline by the state-run banks, Mallya said he showed to the high court having assets in excess of the banks' claims and requested their sale under its supervision.
Also Read: Vijay Mallya Asked To Pay 200,000 Pounds To Indian Banks By UK Court
"The government wants to recover money loaned by the state-run banks. It used CBI and ED to attach and recover. I have placed all assets before the high court and submitted for sale. Banks should be very happy. But if the same CBI and ED object, what do I do?" he asked.
Regretting that the official narrative seemed to question his intentions, Mallya also denied delaying tactics or any agenda to score brownie points.
"What needs to be appreciated is a bona fide offer and commitment placed before the high court. Let Justice play its part," he pointed out.
Responding to the comment of Minister of State for External Affairs M. J. Akbar that he had years to repay the loans, Mallya said his settlement initiatives date back to 2016.