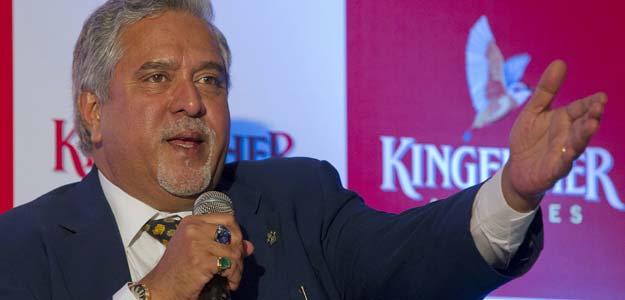 Highlights
Vijay Mallya has refuted allegations of fund diversion by United Spirits
All transactions were 'legal and above board', he said
USL had disclosed improper transactions involving Mallya-linked entities
Mumbai
: United Spirits Ltd (USL) said an additional inquiry into its past financial statements has uncovered actual and potential fund diversions linked to its former chairman Vijay Mallya.
The internal inquiry revealed actual and potential diversions of about Rs 910 crore ($135.5 million) and other potentially improper transactions amounting to about Rs 310 crore involving USL and its subsidiaries between October 2010 and July 2014, the Indian spirits maker said in a filing to stock exchanges after a board meeting on July 9.
USL said that some of the transactions appeared to have been initiated before that period. The company, a unit of Diageo, also said that independent experts had been engaged to assist in the inquiry.
"These improper transactions identified in the additional inquiry involved, in most cases, the diversion of funds to overseas and Indian entities that appear to be affiliated or associated with USL's former non-executive chairman Dr. Vijay Mallya," the company said.
Mr Mallya is wanted by Indian authorities for questioning and the government says that his defunct Kingfisher Airlines owes banks $1.4 billion (over Rs 9,000 crore). Mr Mallya flew to Britain in March and in an interview with Reuters last week said that the amount owed is probably half of what is being reported.
The 60-year-old beer baron's diplomatic passport, which he carried as a member of the Indian parliament's upper house, was revoked in April, with a judge in Mumbai issuing a non-bailable warrant for his arrest.
USL said that only a court or regulatory authority would be in a position to determine fault or culpability in relation to the transactions it investigated, adding that it would send copies of its findings to concerned authorities immediately and cooperate with any inquires.
The overseas beneficiaries of the funds were companies where Mr Mallya has a material direct or indirect interest, while Indian recipients include, in most cases, now defunct Kingfisher Airlines, the company said.
In a statement on Sunday, Mr Mallya described USL's allegations as "surprising and unfortunate".
"I can only reiterate that all transactions were legal, above board and approved by USL auditors, the USL board and shareholders. Over and above this, Diageo conducted extensive due diligence on USL prior to acquiring shares," he said.
In the interview with Reuters, Mr Mallya said he was willing to answer questions about his business dealings but was reluctant to return to his homeland "unless assured of a fair trial in India, if at all there needs to be a trial".
Mr Mallya agreed in February to give up his chairmanship and board position at United Spirits.
The company said at the time that it would continue to pursue a claim for the recovery of Rs 1,337 crore of loans to former group company United Breweries Holdings Ltd (UBHL).
United Spirits said on Saturday that it would make a further provision of Rs 21.7 crore in light of the additional findings and take action against employees named in the inquiry.
($1 = Rs 67.1500)
© Thomson Reuters 2016
(This story has not been edited by NDTV staff and is auto-generated from a syndicated feed.)