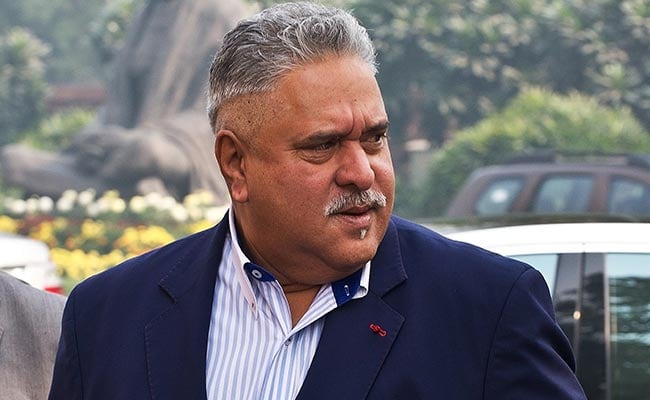 New Delhi:
Sebi has allowed Vijay Mallya and six others, who have been barred from the securities market in a case related to illegal fund diversions from United Spirits, to square off their existing open positions in the Futures and Options segment.
On January 25, the regulator restrained Mallya and six former officials of United Spirits Ltd (USL) from buying, selling or otherwise dealing in securities in any manner whatsoever, directly or indirectly. The order was with respect to a case related to alleged fund diversions from USL.
In a circular to all its trading members, BSE today said Sebi has allowed seven entities, who were barred in the USL case, to square off their open positions in F&O segment.
Citing an e-mail sent by Sebi today, BSE said, "Competent authority has granted approval for squaring off the existing open positions in the F&O segment, of entities against whom ban has been imposed... in the matter of USL".
Apart from Mallya, Ashok Capoor, P A Murali, Sowmiyanarayanan, S N Prasad, Paramjit Singh Gill and Ainapur S R were also barred.
Passing the order, Sebi Whole Time Member S Raman had said the alleged prima facie violations observed in the case are serious and have larger implications on the safety and integrity of the securities market.
"Investors might have based their investment decisions on the manipulated books of accounts prepared and presented by these persons.
"It would therefore not be in the interest of the securities market and the interest of investors to allow persons of such doubtful demeanour to continue to act as KMPs in the company or in other listed companies or allow them to deal in the securities market," he had said.
Securities and Exchange Board (Sebi) had been looking into the matter pertaining to alleged fund diversions and improper transactions at USL.
The funds were diverted during the period between 2010 and 2013. As per PwC-UK report, the diverted amount is Rs 655.55 crore while E&Y report estimated the money at Rs 1,225.24 crore, according to the details cited in the January 25 order.
(This story has not been edited by NDTV staff and is auto-generated from a syndicated feed.)