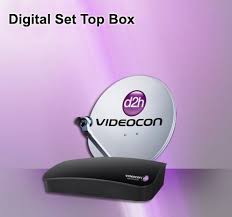 Shares in Videocon Industries surged over 9 per cent to Rs203.50 on Friday after the company said it is planning to launch an initial public offer for its direct-to-home arm this year.
The company had received market regulator Sebi's permission to launch a Rs 700 crore IPO in March 2013. However, the company had delayed the IPO launch because of the weak market sentiment.
Direct-to-home service provider Videocon d2h is likely to go ahead with its proposed public float (IPO) plan this financial year, said a top company official.
"We are engaged with our advisors and investment bankers. We have appointed Axis Capital among others to advise us on the same. We are planning the IPO this financial year itself," said Videocon director Saurabh Dhoot.
Videocon d2h caters to 11 million customers and has been growing at 40 per cent annually, Mr Dhoot said.
As of 10.05 a.m. shares in Videocon Industries traded 7.15 per cent higher at Rs 199.30 compared to 0.12 per cent gain in Nifty.
(With agency inputs)