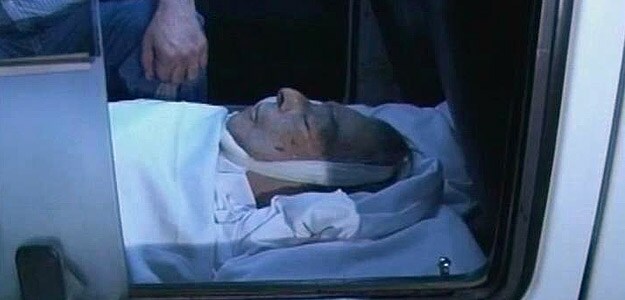 Verghese Kurien, the father of White Revolution in India and the founder of Amul, died after a brief spell of illness early on Sunday at Nadiad in Gujarat. He was 90.
Kurien's body has been kept in Anand for people to pay their last respects. His last rites will be conducted in late afternoon.
"Dr Kurien died a natural death due to his age. He was suffering from kidney problems for quite some time and was admitted to a hospital in Nadiad. He passed away around 1:15 am today," said RS Sodhi, Managing Director of the Gujarat Cooperative Milk Marketing Federation Ltd (GCMMF). Kurien is survived by his wife Molly and daughter Nirmala.
Kurien, the man behind Operation Flood, was the chief architect who made India the largest milk producer in the world. He helped modernise the Anand model of cooperative dairy development and engineered the White Revolution in India. Today over 10 million farmers at 200 dairies across the country produce over 20 million litres of milk every day.
In 1949, Kurien decided to quit a lucrative government job to build a dairy cooperative. Since then, milk procurement of the cooperative grew from a few hundred litre a day in early 1950s to over 90 lakh litre a day now under one of India's most popular brands - Amul.
Today, the turnover of Amul-led cooperatives stands at Rs. 10,000 crore. It produces and processes a range of products like liquid milk, cheese, curd, milk powder, milk drink, sweets, ice cream, chocolates and butter. The Amul group now consists of 15 district unions with 30 lakh farmer members in close to 16,000 villages of Gujarat.
After the grand success of Amul, the model was replicated in several states where brands like Verka, Nandini, Sudha, Mahananda and Saras are dominating the market. The World Bank has identified the Amul model as one of the key tools to fight poverty. GCMMF receives frequent requests from African countries to assist them in replicating the model. Kurien introduced some of the best international technology and practices in Amul that even rivals tried to copy.
"Kurien got the industry moving and put the Indian dairy industry on world map. During Kurien's stint in the sector, India developed best technology and practices during Operation Flood. However, there is a huge vacuum in the dairy sector since Dr Kurien left some five years ago," said Devendra Shah of Parag Milk Foods.
He won several awards for his efforts during his lifetime. He was conferred with Padma Vibhushan in 1999, Padma Bhushan in 1966, Padma Shri in 1965 and Ramon Magsaysay Award in 1963.
Prime Minister Manmohan Singh has condoled the death of Dr Kurien. In a condolence message he described him as an icon of India's cooperative movement and the dairy industry.
In 2006, Kurien was compelled to resign by his board members from the chairman's post of GCMMF, the top milk marketing cooperative body of the group.