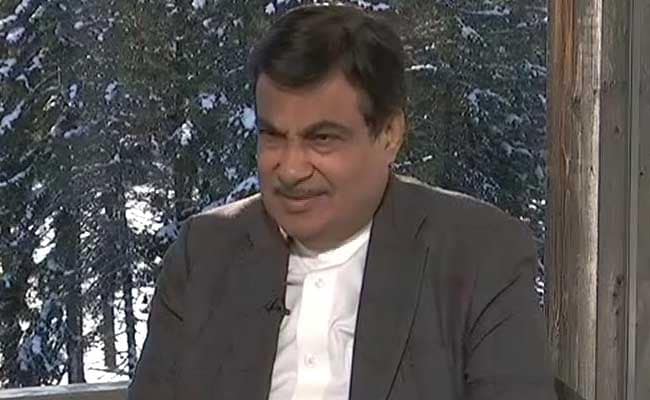 New Delhi
: The government is keen on implementing vehicle policy that aims at scrapping 15-year old commercial vehicles in the first phase, and it will send the proposal to GST Council after the Cabinet's nod, Union Minister Nitin Gadkari said.
The Voluntary Vehicle Fleet Modernisation Programme (V-VMP) policy has proposed to push 28 million decade-old vehicles off the roads.
"We (Ministry) will try to bring the policy as early as possible. We will make a presentation before the Cabinet Secretary on February 9 and then before the PMO. After the Cabinet nod, a presentation will be made before GST Council," Road Transport, Highways and Shipping Minister Gadkari said.
Mr Gadkari said that the Prime Minister's Office is keen on the proposal as once it is implemented, pollution would be checked considerably as 65 per cent of the pollution is caused by heavy vehicles which have completed 15 years.
He said a presentation has already been made before Finance Minister Arun Jaitley.
The proposal is to provide relief of about Rs 5 lakh to people who purchase new commercial vehicle of about Rs 15 lakh, if they surrender their over 15-year old commercial vehicle.
"We propose a discount of about Rs 2 lakh from manufacturers at the time of purchase while about Rs 2.5 lakh concession in taxes by state and central governments for those purchasing new commercial vehicle on surrender of old," Mr Gadkari said, adding that tax concession would be based on GST Council's decision.
Once the proposal is accepted, he said it is bound to result in Rs 10,000 crore boost in tax revenue as the automobile sector will benefit from it.
He said that the automobile sector is projected to grow by 22 per cent and it will be a "win-win situation" for all.
The automobile sector turnover will grow from Rs 4.5 lakh crore to Rs 20 lakh crore after policy implementation, the minister said.
He added that recycling units would be set up at industrial clusters under the government's ambitious Sagarmala project and automobile parts made from scrapped aluminium, steel and copper etc would be cheaper.
The draft V-VMP policy has proposed to bring under its purview vehicles bought on or before March 31, 2005, numbering about 28 million.