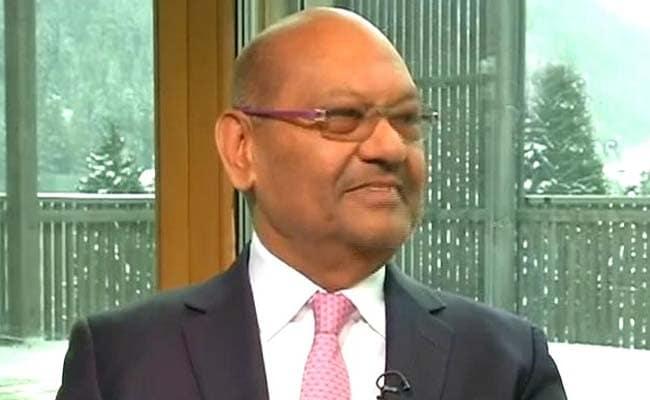 New Delhi:
Mining billionaire Anil Agarwal plans to purchase up to 1.5 billion pounds worth of additional stake in blue-chip British miner Anglo American Plc to become its largest shareholder with over 21 per cent holding, his family trust said. The acquisition of about 9 per cent shares on top of 12.43 per cent bought in March will give Agarwal an indirect foothold in the world's largest diamond producer, De Beers. Anglo owns De Beers.
Sources with direct knowledge of the development said, however, that Agarwal is not inclined to take over the entire Anglo American despite becoming the largest shareholder. They said he is also not interested in getting a position on the Board of Directors and would continue to remain as an investor.
Last year, Agarwal had made an unsuccessful offer to merge part of his mining empire with Anglo American.
In a statement, Volcan Investments, the family trust of the chairman of diversified miner Vedanta, said it intends to to acquire shares of 1.25 billion to 1.5 billion pounds ($2 billion), in addition to the 2 billion pounds spent in March on acquiring a 12.43 per cent holding.
"We are encouraged by the performance of Anglo American since our original investment earlier this year," Volcan Investment said. "The company has made good progress in its operational and financial performance and remains an attractive investment for our family trust."
The sources said Agarwal believes that Anglo American, a company founded by the Oppenheimer dynasty in South Africa a century ago, is capable of getting technology and skilled people to India which will help in increasing domestic production of metals like copper, diamond, gold.
Anglo American is one of the world's top five mining groups, alongside BHP Billiton, Rio Tinto, Vale and Glencore and has copper mines in Chile, iron ore operations in Brazil and South Africa as well as De Beers, the iconic diamond producer.
An indirect foothold in De Beers would increase Agarwal's presence in one more commodity after zinc, aluminium, iron ore, copper, power, silver and lead.
On an average, De Beers sells rough diamonds worth about $5.2 billion every year, half of which are purchased by Indian diamantaires based in Surat, Mumbai, Antwerp, Hong Kong, South Africa and Dubai.
The diamonds sold by De Beers to its clients trickles down to the secondary market in Surat and Mumbai, where they are sold to small and medium diamantaires and even big companies.
India's diamond production is almost negligible and it is the largest consumer of rough diamond in the world, importing 80 per cent of total world production with an import bill of about $15 billion.
Recently Rio Tinto, world's biggest mining company, exited from the Bunder Diamond mines in Madhya Pradesh due to delays in securing regulatory approvals. The Bunder mine has established diamond reserves.
In a statement, London-listed Vedanta Resources said the proposed investment is being made by Volcan alone, and that the company is not participating in this investment.
Vedanta has made significant progress on its strategic priorities over the last year, including completion of the Vedanta Ltd-Cairn India merger, ramping up production from its portfolio of low cost assets, increasing free cash flow, and optimising its balance sheet through two successful liability management exercises in January and August 2017, respectively.
Vedanta remains committed to its strategic priorities. "The independent directors of the company (who for these purposes did not include the Executive Chairman Anil Agarwal or Executive Vice Chairman Navin Agarwal) have consented to the proposed investment pursuant to the Relationship Agreement between, among others, Volcan and the company," it added.
De Beers, the world's leading diamond exploration, mining and marketing company, producing over 30 million carats of diamonds per annum, 35 per cent of global rough diamond production.
Anglo, which is listed on the London and Johannesburg stock exchanges, has revenue of $23 billion, EBITDA of $6.1 billion and market cap of $20 billion. Its operations extend across Southern Africa, North and South America, Australia, Asia and Europe and employs 113,000 employees worldwide.
Its portfolio of mining businesses includes precious metals and minerals, base metals and minerals - copper, nickel, niobium and phosphates and bulk commodities - iron ore and manganese, metallurgical coal and thermal coal.
(Except for the headline, this story has not been edited by NDTV staff and is published from a syndicated feed.)