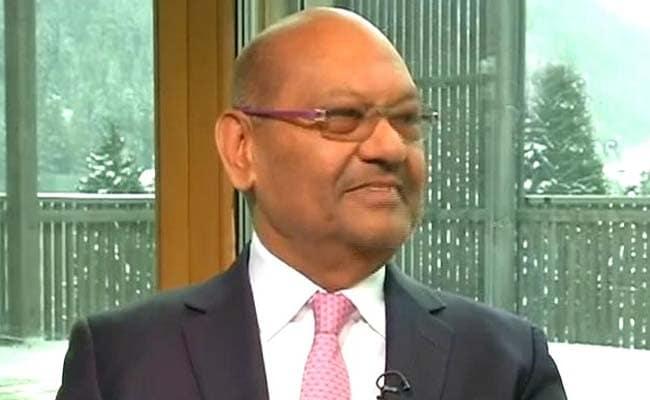 New Delhi:
Metals and mining conglomerate Vedanta Resources has plans to invest around Rs 50,000 crore on business expansion in India in coming years, its Chairman Anil Agarwal said today.
He also expressed hope that the retrospective taxation issue between Cairn Plc and the government would soon be sorted out.
"I have promised the government that the group will invest Rs 40,000-50,000 crore. My shareholders and my banks abroad would be very pleased with my plan," Agarwal said.
He further said that this decade will belong to India and it is the best time to invest here.
On the retrospective taxation row, Agarwal said, "The kind of image that India has all over the world, the retrospective tax is one small thing which has to be sorted out...There is a case between the government and Cairn Plc. I highly recommend both parties to sit down and sort out this issue."
The retrospective legislation was used to levy a principal tax liability of Rs 10,247 crore on the UK-based Cairn Energy Plc. That matter too is before an international arbitration panel.
Highlighting some of the reform measures taken by the government, Agarwal said bankruptcy law and Goods and Services Tax (GST) will help improve the business environment and attract global investors.
Vedanta is a major player in India's Zinc Industry, primary Aluminium market, and refined copper with market shares of 72 per cent, 40 per cent and 35 per cent respectively.
Also, it is India's largest private sector Iron Ore exporter and operator of 26 per cent of India's crude oil production through Cairn India.
Meanwhile, the Income-Tax Department has seized USD 104 million dividend due to Cairn Energy Plc from the remaining stake in the erstwhile subsidiary Cairn India (now called Vedanta Ltd). The department has already adjusted Rs 1,500 crore of tax refund that was due to Cairn Energy, against the principal amount.
"The government already has holding shares about Rs 6,000-7,000 crore and something should be done to settle the issue. Those shares were of Cairn Plc," he had said.
Vedanta Resources recently merged Cairn India with group company Vedanta Ltd.
(This story has not been edited by NDTV staff and is auto-generated from a syndicated feed.)