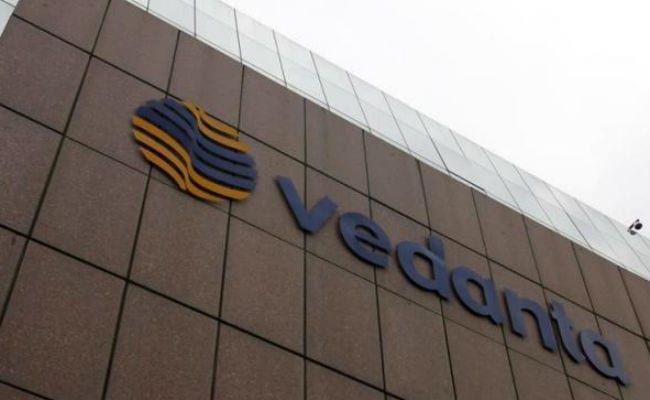 London:
Vedanta Resources on Monday reported a 18 per cent decline in profit before taxes and interest to $527.1 million (nearly Rs 3,439 crore) for the quarter ended June 30, on account of lower revenue.
The billionaire Anil Agarwal-led group had clocked a EBITDA (earnings before interest, taxes, depreciation, and amortisation) of $644.6 million in the first quarter of last fiscal.
Its revenue fell 21 per cent to $2.34 billion in April-June quarter of the current fiscal, from $2.95 billion in the same quarter of 2015-16, the company said in a statement.
Vedanta Resources CEO Tom Albanese said: "We are focused on generating stronger free cash flow and de-levering balance sheet, in line with our strategic priorities. Another of these priorities, the simplification of the group structure, is also on track following the recent announcement of the revised and final terms for the Vedanta Ltd-Cairn India merger."
The Group has made good progress on the ramp up of capacities at aluminium, power and iron ore businesses during the quarter, he said.
"These would be significant contributors to earnings as the year progresses. Zinc India was impacted by lower mined metal production as per the mine plan, and the second half is expected to be substantially higher. We are making good progress towards optimising costs at Copper Zambia," he said.
Vedanta Resources' oil & gas segment reported a 45 per cent drop in EBITDA at $119.2 million in Q1 2016-17 from $215.4 million in Q1 2015-16. Revenue fell by 32 per cent to $281.5 million during the quarter from $413 million in the corresponding quarter of the last fiscal.
Zinc India business' operating profit declined 37 per cent to $160.3 million in June quarter from $255.4 million in the year-ago period. Revenue dipped 35 per cent to $364.8 million from $558.2 million.
Its Zinc International business, however posted a stagnant EBITDA at $37.4 million, while revenue was down by 51 per cent to $67.7 million from $139.3 million in the year-ago quarter.
Vedanta Resources said the iron ore business posted an operating profit at $54 million in Q1 2016-17 from $3.4 million in Q1 2015-16. Revenue also shot up by 92 per cent to $145 million compared to USD 75.6 million during the same period.
Copper India segment's EBIDTA dropped by 20 per cent to USD 65.7 million during April-June of this fiscal from $82.4 million in the same quarter in 2015-16. Revenue declined 21 per cent to $695.5 million from $877.4 million during the reported quarter.
While is the case of Copper Zambia, the EBITDA dropped 38 per cent to USD 3.7 million from USD 6 million, whereas, revenue declined to $194.8 million from $289.2 million a year-ago.
Aluminium segment's "EBITDA for the quarter was $39 million, significantly higher y-o-y due to a one-off Renewable Power Obligation charge of $37 million in Q1 FY2016," the company said.
Revenue was down 4 per cent to $412 million from $430.4 million in the same period.
Power arm's EBITDA fell to $51.3 million from $43.6 million. Its revenue dropped to USD 176.7 million from $190.2 million.
"Our financial position remains robust, with total cash and liquid investments of $7.7 billion and undrawn committed facilities of $1.1 billion as at 30 June 2016.
"Gross debt and net debt were at $16.0 billion and $8.3 billion, respectively, at 30 June 2016 compared to $16.3 billion and $7.3 billion, respectively, as at 31 March 2016," the company said.
It added that following the repayment of $680 million of the outstanding 6.75 per cent bonds due in June 2016 and $515 million of the 5.5 per cent convertible bonds due in July 2016, the remaining debt maturities for FY2017 at Vedanta Plc are $0.1 billion.
"The outstanding inter-company loan to Vedanta Limited as of 30th June 2016 was $1.0 billion, which was reduced further in July. The current balance of the inter-company loan is $0.4 billion, which is expected to be paid in FY2017," it said.
It added the Group continues to actively manage its maturities and evaluate various options to optimise its balance sheet, extend its maturity profile and reduce financing costs. The company remains committed to its stated Group strategy of deleveraging and strengthening the balance sheet.
On Vedanta Limited Cairn India merger, it said last month the boards of Vedanta Resources Plc, Vedanta Limited and Cairn India Limited approved the revised and final terms for the merger, taking into account prevailing market conditions and taking into account underlying commercial factors.
"As per the revised terms, Cairn India minority shareholders will receive one equity share and four redeemable preference shares with a face value of INR 10 per preference share in Vedanta Limited. Redeemable preference shares will carry a coupon of 7.5 per cent and will have a tenure of 18 months from issuance. Upon completion of the transaction, Vedanta Plc ownership in Vedanta Limited is expected to decrease to 50.1 per cent from its current 62.9 per cent shareholding," it said.
The transaction, it said is expected to be completed by the end of financial year 2016-17.