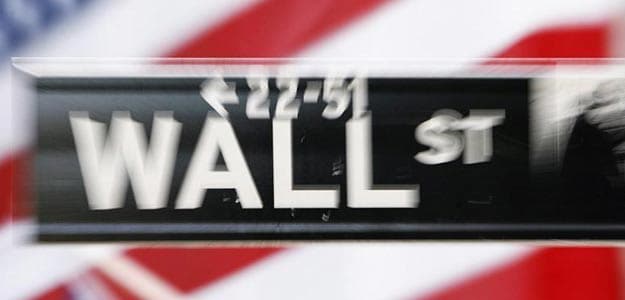 New York:
More promising signs that the economy is strengthening after its winter slowdown pushed stocks higher on Tuesday.
The Standard & Poor's 500 index rose for the fourth straight day and ended at another all-time high. It closed above 1,900 for the first time on Friday. Small-company stocks and other riskier parts of the market, like Internet and biotechnology companies, also gained after being beaten down over the past few months.
The government reported that orders to US factories for long-lasting manufactured goods rose unexpectedly in April, powered by a surge in demand for military aircraft. Also, the Conference Board's consumer confidence index rose in May to the second-highest level since January 2008, just after the start of the Great Recession.
"Everyone's been continuing to look for signs about whether the economy is picking up some speed," said Kate Warne, an investment strategist at Edward Jones. The report on manufactured goods "is one more piece of evidence suggesting that it really was weather and not something else slowing growth in the winter time."
The Standard & Poor's 500 index rose 11.38 points, or 0.6 per cent, to 1,911.91. The stock market was closed Monday for Memorial Day.
The Dow Jones industrial average gained 69.23 points, or 0.4 per cent, to 16,675.50. The Nasdaq composite climbed 51.26 points, or 1.2 per cent, to 4,237.07.
Stocks rose from the opening bell following the durable goods report. Nine of the ten sectors that make up the S&P 500 rose, led by financial and industrial companies.
Small-company stocks also made big gains, suggesting that investors were more comfortable making riskier investments. The Russell 2000 rose 1.3 per cent, its biggest gain in two weeks.
Hillshire Brands, the maker of Jimmy Dean breakfast sausage and other products, was among the biggest gainers Tuesday. The stock jumped $8.17, or 22.1 per cent, to $45.19 after poultry producer Pilgrim's Pride offered to acquire the company in a deal worth about $5.6 billion. Pilgrim's Pride said the deal is better than Hillshire's plan, announced earlier this month, to buy Pinnacle Foods for $4.23 billion. Pinnacle's stock fell $1.79, or 5.4 per cent, to $31.48.
Despite the positive economic news, bond prices rose. Typically, bond prices fall and their yields rise when economic data improves as traders anticipate that interest rates will rise in the future.
The yield on the 10-year Treasury note fell to 2.51 per cent from 2.53 per cent on Friday. The yield on the note is trading close to its lowest in ten months. It started the year at 3 per cent.
The recent surge in bonds is one of the reasons behind the uptick in stocks, said Jeff Knight, head of global asset allocation at Columbia Management, an asset management company. Although stocks are no longer cheap on an absolute level after the S&P 500 surged almost 30 per cent last year, they still look good value compared to bonds.
"Stocks are still very attractive relative to bonds, and I think that's the key trade-off," said Knight.
While the stock market has made modest gains this year, bonds have surged, contrary to the expectations of many analysts, who had forecast that bond prices would drop as the economy strengthened.