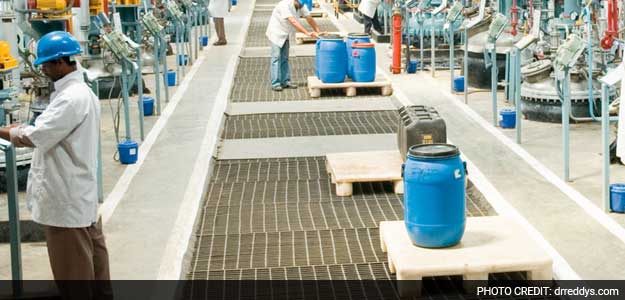 Hyderabad
: Dr Reddy's Laboratories Ltd (DRL) on Thursday said the US Food and Drug Administration (FDA) has extended the time for replying to the warning letter issued to the company by about two weeks to December 7.
The company also said that it is in the process of preparing responses to the letter on November 5 by the US drug regulator.
"The company is in the process of preparing a response to FDA's warning letter. The FDA has granted an extension until December 7, 2015 for the submission of the company's response to its warning letter," Dr Reddy's said in a regulatory filing.
The FDA had earlier set a deadline for the company to respond within 15 days from the date of receiving the letter.
The US regulator, which issued a warning letter to Dr Reddy's Laboratories on November 5 on three of its plants, said it found several violations with regard to current good manufacturing practices (CGMP).
The US regulator cautioned that it may withhold approval to any new drugs or Active Pharmaceutical Ingredients (API) and stop importing if the company "fails to correct the violations".
It said its inspectors have discovered "an uncontrolled custom QC laboratory (CQC)" at DRL's Srikakulam unit".
"The letter had asked Dr Reddy's for a third party assessment of comprehensive evaluation of the extent of inaccuracies in recorded and reported data."
It also called to include a detailed action plan to fully investigate the extent and root causes of the deficient documentation and data management practices.
The letter also asked for a management strategy that includes global corrective action and preventive action.
The country's second-largest drug maker last week said it received a warning letter from the US drug regulator relating to two of its API manufacturing plants and a formulation plant located in Andhra Pradesh and Telangana.
DRL had said in the earlier filing that "it has received a warning letter issued by the US FDA dated November 5, 2015 relating to its API manufacturing facilities at Srikakulam in Andhra Pradesh and Miryalaguda in Telangana, as well as Oncology formulation manufacturing facility at Duvvada, Visakhapatnam in Andhra Pradesh".
Shares in Dr Reddy's, on Thursday, ended 8.21 per cent lower at Rs 3110.35 apiece on the BSE, whose benchmark Sensex index finished up 0.71 per cent.