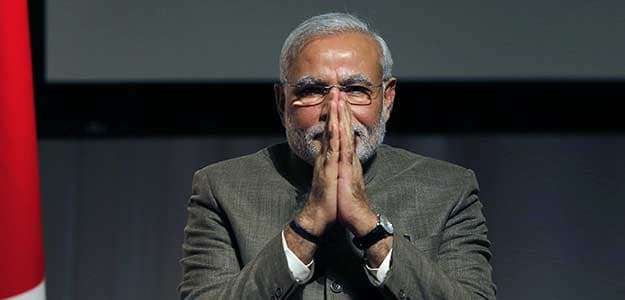 Prime Minister Narendra Modi is expected to rollout a red carpet for investors during his visit to the US at a time when his ambitious "Make in India" campaign, which is aimed to turn the country into a global manufacturing hub, needs huge investments.
In meetings over the past month with world powers including China and Japan, PM Modi has won investment pledges of $55 billion to support his domestic reform drive. But no such state largesse can be expected in Washington and analysts say Mr Modi must win over the US private sector to attract foreign capital.
And this is exactly what the Prime Minister will do when he meets 17 US corporate chiefs including those of Google, IBM, GE, Goldman Sachs and Boeing later this week.
American investors told NDTV that they have turned positive on India with the return of a majority government after three decades. But they want the new government to fast track reforms, especially those related to labour laws, land acquisition and taxation.
The taxation issue, in particular, has been a sore point with global investors. Citing the cases of Vodafone and Nokia, SM Vishal, an entrepreneur, told NDTV that businesses in India are being targeted by tax terrorism,
Teresa Barger, an investment fund manager, is still apprehensive about retrospective tax despite government assurances. The investment manager said that the Narendra Modi government should have gone further on retrospective taxation rather than saying "it's legal, we just won't do it".
The retrospective amendment, introduced by the UPA government in 2012, resulted in high-profile tax enforcement actions against global companies such as Vodafone, Nokia and Royal Dutch Shell in the past few years. These episodes dented India's appeal as an investment destination, contributing to an image of India as a country that pursues "tax terrorism".
Contrary to expectations, the new government did not scrap the controversial amendment in Budget, though it has assured investors that the low would not be used to create new liabilities.
The Budget was also silent about the general anti-avoidance rules (GAAR), which had sparked alarm among foreign investors because of provisions that included tightening rules on investments from countries that have double taxation treaties with India.
Investors also want the new Modi government to control corruption and red tape besides changing rules to improve the ease of doing business in India.
According to World Bank, India ranks 134 out of 189 countries in terms of the ease of doing business. India performs especially poorly in categories that involve interface with the government such as paying taxes, construction permits, etc.