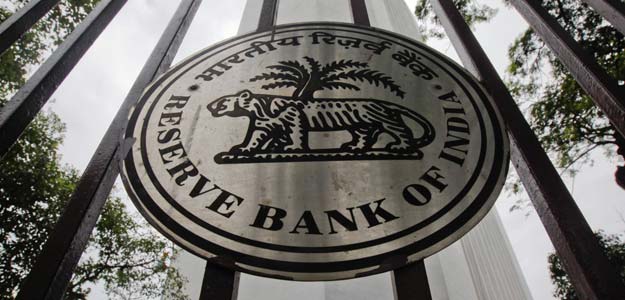 Mumbai:
Renowned economist Urjit Patel today took charge as Deputy Governor of the Reserve Bank of India (RBI). He succeeds Subir Gokarn, who completed his term last month.
Mr. Patel, who is appointed for a period of 3 years, will be the fourth Deputy Governor, the other three being K C Chakrabarty, Anand Sinha and H R Khan, RBI said in a statement.
Mr Patel, a Ph.D.(Economics) from Yale University, is likely to look after the portfolios of Subir Gokarn which included Department of Economic and Policy Research, Department of Statistics and Information Management and Monetary Policy Department.
Prior to his appointment as the Deputy Governor, Mr Patel was Advisor (Energy & Infrastructure), the Boston Consulting Group, it said.
In his previous stint (1996-1997) with the RBI, he was on deputation from the IMF and provided advice on development of the debt market, banking sector reforms, pension fund reforms, real exchange rate targeting and evolution of the foreign exchange market.
Some of his previous assignments include, President (Business Development), Reliance Industries Ltd, Executive Director and Member of the Management Committee, Infrastructure Development Finance Company Limited (IDFC) (1997-2006), Member of the Integrated Energy Policy Committee of the Government of India (2004-2006), and Member of the Board, Gujarat State Petroleum Corporation Limited.
Mr Patel will look after Department of Communication, Department of Economic Policy and Research, Department of Statistics and Information Management, Monetary Policy Department, Financial Markets Department, Deposit Insurance and Credit Guarantee Corporation (DICGC), Rajbhasha Department and Right to Information Division, a statement said.
As Subir Gokarn's term as Deputy Governor came to a close on December 31, 2012, the portfolios of RBI Deputy Governors had been reallocated early this month.
However, RBI today reshuffled the portfolio allocation with Urjit Patel taking charge in place of Gokarn.
As per the new portfolio allocation, KC Chakrabarty will look after Customer Service Department, Department of Banking Supervision, Department of Currency Management, Financial Stability Unit, Human Resource Management Department, Rural Planning and Credit Department, Secretary's Department and Co-ordination Work.
Anand Sinha will look after Department of Banking Operations and Development, Department of Expenditure and Budgetary Control, Department of Information Technology, Department of Non-Banking Supervision, Legal Department, Premises Department, Urban Banks Department and Risk Monitoring Department.
H R Khan will look after Central Security Cell, Department of External Investments and Operations, Department of Government and Bank Accounts, Department of Payment and Settlement Systems, Foreign Exchange Department, Internal Debt Management Department and Inspection Department.