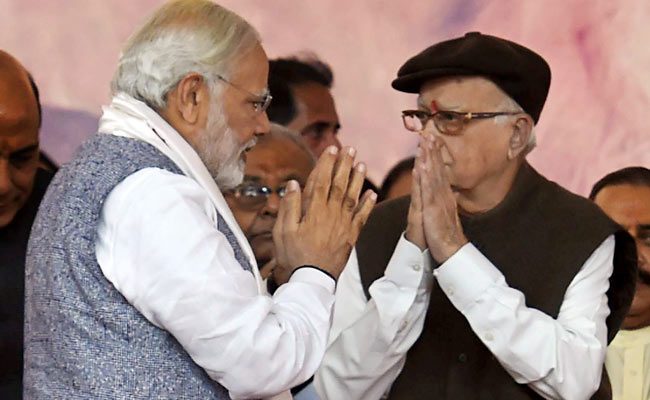 New Delhi:
BJP veteran L K Advani Thursday lavished praise on the government for its Union Budget which he said made India and his party proud, and held that no earlier budget had set such high goals for growth in all sectors.
The budget combined "ambition and empathy" of almost an unprecedented order, he said in a statement, and added that it made him happy to see his party pursuing "economic growth with a human face".
"I cannot recall any budget in the past that set such high goals, targets and commitments for the growth of all sectors of the economy and also for securing people's welfare.
I am sure India is headed towards a brighter future," the former deputy prime minister said.
The Budget, he said, had made India proud.
"I heartily compliment Prime Minister Narendra Modi and Finance Minister Arun Jaitley for making India proud - and also the Bharatiya Janata Party proud - by presenting a Budget that combines ambition and empathy of almost an unprecedented order," he said.
He singled out "Ayushman Bharat", an insurance scheme which seeks to cover nearly 10 crore Indian families with a health insurance package of Rs 5 lakh per family.
"'Health for all' was more or less a slogan but will now become a reality," he said.
Mr Advani also highlighted the budget's provisions for farmers, small and medium sector enterprises, education and infrastructure.
"These commitments cumulatively show that India has a government that cares for the poor and the needy, and is faithful to the philosophy of 'Antyodaya' that was propounded by Deendayal Upadhyaya," he said.
Hindutva icon Upadhyaya had propounded the theory of "Antyodaya", or uplifting the last person in the queue.