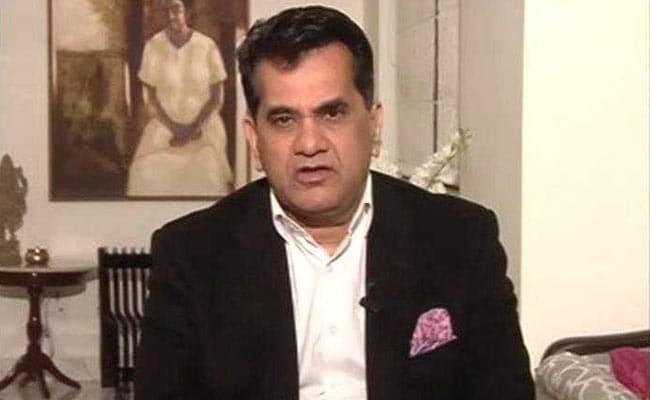 New Delhi:
Ayushman Bharat scheme, the new health protection scheme that will cover 10 crore poor and vulnerable families, will cost the government around 5,500-6,000 crores, Niti Aayog Chief Executive Officer Amitabh Kant told NDTV on Thursday, rejecting suggestions that the government had announced the "path-breaking scheme" without doing its homework.
"The scheme for health insurance has been really thought through. It is a 60:40 scheme (centre bears 60 per cent expenditure, state governments the remaining 40 per cent)," Mr Kant said.
Under the scheme announced by Finance Minister Arun Jaitley, 10 crore families - about 50 crore people - would be covered up to 5 lakh rupees per family per year for secondary and tertiary care hospitalisation.
The opposition also launched a scathing attack, pointing that Mr Jaitley had only allocated 2,000 crores for the scheme described by the government as the world's largest healthcare programme.
Finance Secretary Hasmukh Adhia also acknowledged that they were yet to firm up the contours of the scheme and it could be another six months before the health coverage plan would be rolled out.
Mr Kant said they had been working on the scheme for quite some time. "We have done a very very detailed extensive work on this," he said, calling the scheme "a path-breaking initiative to provide quality and affordable healthcare.
Because the scheme was targeting nearly 40 per cent of the country's population, Mr Kant said it would help "bring down the rates very very substantially".
The top official at Niti Aayog, the government's think-tank, told NDTV that a Rs 5 lakh health cover for each family was expected to cost a premium of Rs 1,100 per family.
But he underlined that there would be other spinoffs as well.
Citing Kerala's experience with a similar health insurance scheme, Mr Kant said it turned out that 68 per cent of the money spent under this scheme was at government hospitals.
This led to a radical improvement in the quality of services of government hospitals.
My view is that it will put a lot of onus on government hospitals... You will put the onus of primary healthcare on government machinery. And government to my mind, should be solely responsible for primary healthcare," he said, referring to studies that concluded how 8 crore people fell below the poverty line because they weren't able to pay hospitalization expenses.
But this isn't the first time that a similar scheme has been announced by Finance Minister Arun Jaitley. The minister had announced a health protection scheme with a medical cover of Rs 1 lakh two years ago. But the government never finalised that scheme. The new scheme is reported to be an offshoot of that proposal with a larger health cover.